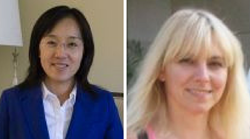 Yorba Linda, Ca (PRWEB) April 28, 2017
Early detection and elimination of new chemical entities with cardiac or hERG liability could substantially improve drug safety and minimize the cost of development. In this webinar, sponsored by Molecular Devices, an overview will be provided for validating ion channel inhibition using cell lines and for cardiac toxicity using induced pluripotent stem cells (iPSCs).
In the first segment, high-throughput screening for in vitro potency evaluation of cardiac ion channel inhibitors on the FLIPR Tetra® System, participants will learn to optimize and validate a robust cell-based hERG fluorescence assay using the FLIPR® Potassium Assay Kit, a thallium-sensitive fluorescence dye to directly measure ion influx. They will also learn to run inhibition assays with voltage-gated sodium channels (NaV1.5) and L-type voltage-gated calcium channels (CaV1.2) using FLIPR® Membrane Potential Dye and FLIPR® Calcium 6 Dye, respectively.
In the second segment, participants will learn how to determine the effects of pharmacological compounds and other chemicals on the beating rate and profiles of cardiomyocytes using the FLIPR Tetra system and ImageXpress® Micro system. They will also be able to identify methods for multiparametric analysis and ranking of compounds for potential cardiotoxic hazards.
Dr. Beiyan Zou, a field applications scientist with Molecular Devices and Dr. Oksana Sirenko, a research scientist with Molecular Devices, will be the speakers for this event.
As an 18-year veteran working in molecular biology and genetics, Zuo first received her doctorate degree in biology from Pennsylvania State University and completed postdoctoral training in the Department of Neuroscience at John Hopkins University School of Medicine. She now works as a Field Applications Scientist at Molecular Devices supporting reagents, FlexStation3 reader, FLIPR Tetra system, and automated electrophysiology platforms.
Sirenko is a Research Scientist at Molecular Devices working on development of new technologies for imaging and high-content analysis. Oksana also has previous experience working on drug discovery and drug development. The focus of her current scientific research is on development methods for high-throughput in vitro toxicity screening, including 3D models. She earned a doctorate in biochemistry.
LabRoots will host the event May 9th, 2017, starting at 7:00 a.m. PDT, 10:00 a.m. EDT, 2:00 p.m. GMT. To learn more about this event, the continuing education credits offered, or to registered for free, click here.
About Molecular Devices, LLC
Molecular Devices is one of the world's leading providers of high-performance bioanalytical measurement systems, software and consumables for life science research, pharmaceutical and biotherapeutic development. Included within a broad product portfolio are platforms for high-throughput screening, genomic and cellular analysis, colony selection and microplate detection. These leading-edge products enable scientists to improve productivity and effectiveness, ultimately accelerating research and the discovery of new therapeutics. Molecular Devices is committed to the continual development of innovative solutions for life science applications. The company is headquartered in Silicon Valley, California with offices around the globe.
For more information, visit: http://www.moleculardevices.com/flipr
About LabRoots
LabRoots is the leading scientific social networking website and producer of educational virtual events and webinars. Contributing to the advancement of science through content sharing capabilities, LabRoots is a powerful advocate in amplifying global networks and communities. Founded in 2008, LabRoots emphasizes digital innovation in scientific collaboration and learning, and is a primary source for current scientific news, webinars, virtual conferences, and more. LabRoots has grown into the world's largest series of virtual events within the Life Sciences and Clinical Diagnostics community.