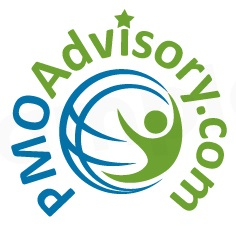 Te Wu shares the spotlight at the PMI® Global Congress with insights on business execution from his presentation, "The Five Rules of Business Execution: Achieving Immediate and Sustainable Strategy Implementation
Cedar Grove, NJ (PRWEB) April 28, 2017
PMI® Global Congress 2017 will present Te Wu, founder and CEO of PMO Advisory and Assistant Professor at Montclair State University, at an Education Session featuring the speaker on May 2, 2017 in Rome, Italy. A recent survey of more than 600 global and U.S. executives found that execution excellence was the number one challenge facing corporate leaders in Asia, Europe, and the United States, leading a list of some 80 issues, including innovation, geopolitical instability, and top-line growth. Te Wu will tackle this challenge head on as he shares the spotlight at the PMI® Global Congress with insights on business execution founded on his presentation, "The Five Rules of Business Execution: Achieving Immediate and Sustainable Strategy Implementation."
Te Wu will expand upon how the 5 rules: 1). Focus on the Vital Few; 2). Determine What is "Good Enough" for the Rest; 3). Establish Good Metric Systems; 4). Nurture and Motivate People; and 5). Develop a Culture of Execution Readiness; which all foster success and achieve results in execution. Prof. Wu will include an exploration of the current state of strategy implementation, a discussion of common factors leading to both success and failure, an illustration of a comprehensive framework for planning success in organizations, and the laying out of the foundation for sustainable business execution.
Bringing together hundreds of project, program and portfolio managers from around the world, PMI® Global Congress 2017 provides 3 days of unparalleled professional development, premier education, knowledge sharing, and networking. PMI® Global Congress 2017 enhances personal skill sets, empowering leaders to drive strategic organizational objectives through the advocacy and advancement of the profession. Innovative keynotes challenge the status quo; industry experts deliver actionable solutions; and peer-driven content offers real-world insights into today's evolving project and business challenges.
What: Applied Education Session Featured Speaker
When: Tuesday, 2 May 2017 10:45 am — 12:00 noon.
Where: PMI® Global Congress 2017, Rome Italy
Session Title: "The Five Rules of Business Execution: Achieving Immediate and Sustainable Strategy Implementation"
Follow this on Twitter: #PMIEMEA17
Those unable to attend PMI® Global Congress 2017, can still gain the Business Execution insights and advisory of Prof. Te Wu and an invitation to the white paper of the presentation by signing up with the PMO Advisory Newsletter entitled the "Project Management" Insider. The Project Management Insider is monthly and includes helpful and practical advice on Portfolio, Program, and Project management topics which will benefit any organization. Also included is advance notice about training, events, webinars, new product development, upcoming releases and more -- including early bird discounts on training courses. Click here to view the latest newsletter and sign up for the PMO Advisory Project Management Insider Newsletter.
About Prof. Te Wu: Prof. Te Wu is certified in PfMP®, PgMP®, PMP®, and PMI-RMP®, along with being the CEO of PMO Advisory - a PMI® Global R.E.P, and an Assistant Professor at Montclair State University. He is an active PMI volunteer on multiple fronts, including serving on PMI's Portfolio Management Core Team, CAPM Learning Objectives Task Team, and he is one of the few people that spans the boundaries of being a practitioner, executive, teacher, storyteller, writer, and researcher.
About PMI®: Project Management Institute is the world's leading not-for-profit professional membership association for the project, program and portfolio management profession. Founded in 1969, PMI delivers value to more than 2.9 million professionals working in nearly every country in the world through global advocacy, collaboration, education and research.