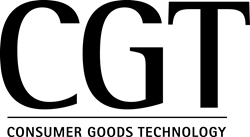 Randolph, New Jersey (PRWEB) June 01, 2017
Consumer Goods Technology (CGT) will present its fourth annual CMO of the Year award during a special ceremony on June 6th at the 2017 Consumer Goods Sales & Marketing Summit in New York City.
This one of-a-kind award will be given to the Chief Marketing Officer who has made the largest demonstrable impact on his/her consumer goods organization through the implementation and successful use of new marketing strategies, technologies and/or processes.
The nominations have been open since January 2017, submitted by members of the consumer goods community. Narrowing the nominations down to four deserving individuals, CGT has presented them to its esteemed Editorial and Research Advisory Boards for voting. Here are this year's finalists for CMO of the Year:
David Kroll, MillerCoors
David Kroll is responsible for leading the company's efforts in brand marketing, innovation, insights, media, and sports and event marketing. Previously, Kroll was vice president of innovation for MillerCoors. Prior to joining MillerCoors in 2012, Kroll spent more than 20 years in marketing and operations, driving profitable growth for some of the world's most recognized brands, which included a range of leadership positions with Dyson, Alberto Culver (Unilever), Wrigley, P&G and Cargill. He initiated a global media review that concluded in early 2017 already bringing a greater focus and consistency to the marketing plan. His team took on responsibility for the Blue Moon and Leinenkugel brands last fall. Unique recent efforts have included a tie-in with Uber that offered Chicago Cubs and White Sox fans free rides home from the teams' 2017 season openers.
Peter McGuinness, Chobani
McGuinness was a "CMO of the Year" finalist last year, but what makes him worth additional recognition is what happened in 2016: Chobani stopped being simply "America's No. 1-selling Greek Yogurt brand" and became "America's No. 2-selling yogurt brand," having completed an impressive 9-year rise to the top of the category. As Chief Marketing & Brand Officer since 2013, McGuinness has helped build a truly authentic brand that resonates deeply with younger, more socially conscious consumers. A recently launched "Believe in Food" branding campaign promotes the community values that are a core component of the brand's (and company's) positioning. Social channels (not to mention social issues) and other non-traditional media were critical to Chobani's early development and are still a key component of the strategy. Chobani recently was recognized by Fast Company as one of the top 10 most innovative companies in the world and was recently featured on 60 Minutes.
Marie Gulin-Merle, L'Oréal USA
Marie Gulin-Merle was named Chief Marketing Officer for L'Oréal USA in June 2014. Her team almost immediately began working with General Assembly to create a "GMAT for Digital" training program to get L'Oréal's marketers up to speed on best practices for data, search engine optimization, mobile marketing, social media and content creation. In ranking her as the 13th "Most Innovative CMO" last December, Business Insider said Gulin-Merle has turned L'Oréal USA into a "digital powerhouse" through a "first-adopter approach to new platforms and ad formats." Efforts have included a Snapchat campaign for Maybelline during New York Fashion Week, becoming the first beauty advertiser on Pinterest, and creating a virtual reality hairstylist education program for its Matrix brand. This summer, the company will launch a bot on Facebook Messenger with Kiehls.
Keith Weed, Unilever
Weed has served as Chief Marketing and Communications Officer since 2010. He created and leads the Unilever Sustainable Living Plan to proactively pioneer ways of integrating sustainability into the business. Weed takes an informed, pragmatic approach to media planning that focuses on "connecting with people where they're spending their time," and he stresses that "the biggest thing that drives engagement is the quality of the creative," not the marketing vehicle. While a strong proponent of new technologies, he takes a more strategic view on activation ("If it's 85% optimized for mobile [but] 110% optimized for my brand, that's great.") Recent activity has included an AI-driven "Chef Wendy" text-messaging service for Knorr, a Beacon-based in-store program run through foodie and shopper apps such as Epicurious and CheckPoints Maille, and a Smartlabel app to provide product transparency.
CGT presents several awards through the year to the members of the consumer goods community. Click here to make a nomination for awards in the following categories: CIO of the Year, Customer Management, SMB Market and Supply Chain.
About Consumer Goods Technology
Consumer Goods Technology (CGT), an integrated media brand, is the leading resource for consumer goods executives looking to improve business performance. Delivering content in print, online and face-to-face, CGT reaches an audience of more than 76,000 consumer goods executives ranging from managers and directors to VPs and CIOs. CGT also covers all major segments of the consumer goods sector, including Food, Beverage, Packaged Goods, Consumer Electronics, Small Home Appliances, OTC Pharma, and Apparel/Footwear/Accessories. For more information on CGT, visit http://www.consumergoods.com.
Contact:
Alarice Rajagopal
Editor, CGT
973-607-1354