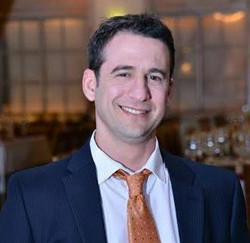 Dallas, TX (PRWEB) June 05, 2017
Top Dallas locksmith service Texas Premier Locksmith is pleased to announce a new comprehensive solution for all automotive locksmith needs, with a speedy 15-minute response time. Texas Premier Locksmith's managing director Yair Frenkel explains that the company will continue to provide all of the automotive locksmith services to which customers have become accustomed, including but not limited to:
Broken key removal
"Computer chip" key replacement
Cutting new keys
Door lock repair or replacement
Gaining vehicle access, even if advanced security features are in place
Ignition key repair or replacement
Keyless remote, proximity key, and fob repair
The only difference is that recent technology now allows the company to provide faster guaranteed service than ever before. In addition, customers will receive a transparent price quote with no hidden fees, and work will begin only after the customer has the opportunity to review all terms.
About Texas Premier Locksmith
Texas Premier Locksmith has established a strong reputation as one of the top-rated Dallas locksmith companies. For immediate assistance, call the Texas Premier Locksmith Corpus Christi location at (254) 633-3077. For more information, go to 6959 Arapaho Rd, Ste 108, Dallas,TX 75248 or visit the website at http://www.txpremierlocksmith.com/.