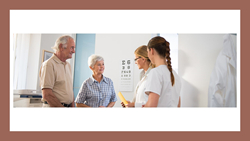 "We are very excited to offer this potentially lifesaving service" said the Prescription Notification Group CEO James F. Kaus.
Stewartsville, NJ (PRWEB) June 06, 2017
Prescription Notification Group (http://www.takemedsnow.com) is announcing the launch of Take Meds Now, a powerful new medication alert system that can strengthen your support network and improve your overall healthcare.
"We are very excited to offer this potentially lifesaving service," said the Prescription Notification Group CEO James F. Kaus. "Improper usage of prescription medications sends over 600,000 people to the ER and costs over 125,000 lives each year. It is our hope that Take Meds Now can help prevent these injuries and deaths."
Take Meds Now is built using a proprietary closed-loop system that allows users to link their profile with family, friends, and doctors. This is the first medication alert system that offers this unique feature that not only strengthens communications between patients and physicians, it is the first system to offer quantifiable patient adherence measurement to physicians. Users receive detailed medication alerts that include medication images on their computers, tablets, and smartphones. These alerts can be verified with a single click or swipe, which creates a comprehensive medication history. This ensures that patients take their prescription medications correctly, avoiding such costly mistakes as missing or doubling up on doses.
Take Meds Now is based on a concept that was the recipient of the University of Pittsburgh School of Medicine PiNcH (Pitt Innovations) Award due to the innovative features and its impact on empowering the patient with a support system not found in any other medication alert system. Anyone interested in signing up for a Take Meds Now subscription can learn more at http://www.takemedsnow.com. Take Meds Now is also available via the Apple Store, Amazon Store and Google Play.
The Take Meds Now application was built in partnership with Astir IT Solutions, Inc. "Astir is proud to be a part of this venture. There is no other medication alert system like it on the market," said Astir IT Solutions, Inc. Executive Vice President Robert Markowitz, "and we believe that Take Meds Now can save countless lives."
Prescription Notification Group
The Prescription Notification Group has a simple focus: leverage advanced technology and industry expertise to help mitigate the various issues plaguing the healthcare industry. Ultimately, it is our goal to provide products and services that target the major crises faced by patients and their families, physicians, hospitals, pharmaceutical companies, insurance companies, pharmacies, senior centers, and caregivers. We are comprised of innovators across a number of different industries: including Telecommunications, Digital Media Services, Medical Records Management, Technology, and Internal medicine. It is the unique combination of our experience, expertise, and passion that has fueled the creation of our flagship product, Take Meds Now. Take Meds Now is designed to combat one of the biggest public health crises faced within the U.S: improper usage of prescription medications.
About Take Meds Now
Take Meds Now (http://www.takemedsnow.com) is a unique and powerful solution to this crisis for both patients and healthcare professionals. The features included in our system have been optimized through numerous trials, allowing us to offer you the most robust medication notification system available on the market. Patients who use Take Meds Now gain more control over their personal health. We provide patients with detailed medication notifications designed to eliminate the potential for missed or incorrectly taken doses.
About Astir IT Solutions, Inc.
Founded in 2001, Astir IT Solutions, Inc. (http://www.astirit.com) provides clients with award winning IT consulting, outsourcing, and application development services. Our products and solutions are designed to solve complex business problems, increase operational efficiency, and enable clients to leverage technology for great business gains. With each passing year, Astir grew exponentially, and today is a multinational corporation with over 350 employees servicing clients across the U.S. Astir IT Solutions, Inc. is a member of the Astir Family of Companies, including Astir IT, Astir Services, Astir Technologies and Astir Analytics, providing comprehensive solutions for software development, IT consulting, reporting / analytics, project management and product development.
TakeMedsNow.com and the Take Meds Now Logo are registered trademarks and/or trademarks of the Prescription Notification Group in the United States and/or other countries. The names of actual companies and products mentioned herein may be the trademarks of their respective owners.
Direct All Media Inquiries To:
Email: info(at)takemedsnow(dot)com
Ph: 888-487-4599
Website: http://www.takemedsnow.com