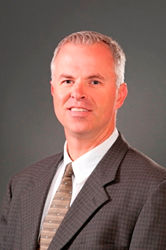 Franklin, NC (PRWEB) June 07, 2017
Drake Software is celebrating 40 years of providing preparers in all 50 states with professional tax software and industry leading customer support. Headquartered in Franklin, NC, Drake Software has experienced success by offering experience and stability.
"Our original goal was to automate our tax practice, not sell software," CEO and Chairman of the Board Phil Drake explains. "It would take us three days to handwrite weekly payroll checks for other companies, so we started looking for ways to improve efficiency. After the first program was complete, three days' worth of work was cut down to one morning. The second program we wrote automated Forms 1040 and Schedules A and B."
Phil began selling software packages to other accountants in 1977. That first year, he sold six packages travelling door to door; today, Drake Software has over 500 employees and serves more than 55,000 customers nationwide. Last filing season, Drake Software was responsible for more than 25 million federal and state accepted returns.
One of the keys to Drake Software's continued success is a company-wide focus on customer service. Even at the height of tax season, support calls are answered in seconds, not minutes. Every year, Drake is recognized by industry publications, consistently receiving positive reviews and winning awards in readership surveys.
"Drake serves accountants and tax preparers across the country: anywhere you might go to get your tax return prepared is potentially a Drake Software user," says Drake Software President Jamie Stiles. "One of the most important things to our customers is speed. There's a very small window of opportunity to make their money during tax season, and we have high-speed connectivity and redundancy when processing their returns through our data center in Franklin."
About Drake Software
For 40 years, Drake has provided tax preparers with fast, reliable software to prepare and file both federal and state tax returns. Today, over 55,000 tax offices use Drake Software. Using product evaluations, feedback from customers, and state-of-the-art programming, Drake continues to achieve its goals of customer satisfaction and product refinement. For more information, visit DrakeSoftware.com or call 800.890.9500.