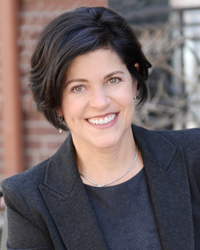 Marsha M. Piccone commented, "I'm very excited to be a part of RBF Law and to help expand its appellate, litigation, and ADR practices."
Greenwood Village, Colorado (PRWEB) June 07, 2017
Rollin Braswell Fisher LLC (RBF Law) announced that Marsha M. Piccone joined the firm as a partner. A former Colorado Court of Appeals Judge, Piccone brings her extensive expertise in appellate law, arbitration, complex commercial litigation, and products liability defense litigation to the firm. Piccone will head RBF Law's appellate law practice and alternative dispute resolution (ADR) practice. "We are delighted to build on our existing complex commercial and financial services practice with Marsha's experience as an appellate judge, litigator, and neutral. She's a perfect fit, and the impact is already felt," said founding partner Michael A. Rollin.
Piccone will be a significant addition to the firm's cadre of experienced complex commercial and financial services litigators and ADR professionals. RBF Law's ADR services will include reoccurring mediations for the Better Business Bureau of Denver and Court Mediation Services of Denver, panels with the American Arbitration Association (AAA), and FINRA arbitrations. Beginning next month, Rollin will join the roster of FINRA securities dispute arbitrators. Managing Partner, Maritza Dominguez Braswell is an experienced court-appointed and Better Business Bureau (BBB) mediator. The firm's ADR practice will be just as unique and national in scope as its commercial litigation practice offering a variety of neutrals and credentials for their clients to choose from. Marsha Piccone commented, "I'm very excited to be a part of RBF Law and to help expand its appellate, litigation, and ADR practices."
The addition of Piccone will reinforce RBF Law's already strong commercial litigation practice and appellate law practice with the combined perspective of a litigator and former appellate judge. She was the sixth woman to be appointed a Judge on the Colorado Court of Appeals. While on the bench, she authored nearly 200 appellate opinions and participated on appellate panels ruling on hundreds of other appeals covering a broad range of legal issues. Piccone remains involved in the Colorado judicial system through her service as the appointed Chair of the Colorado Supreme Court's Committee on Civil Jury Instructions.
During her career as a trial and appellate lawyer, Piccone has handled complex cases in Colorado and nationally at both state and federal levels and protected a variety of large corporations. Her work in commercial litigation and appellate law has involved complicated legal issues related to insurance coverage, toxic torts, product liability, trade secrets, and breach of fiduciary duty. At RBF Law, Piccone's perspective will be incorporated early in the case strategy for the benefit of the client. RBF Law partner Caleb Durling shared, "Our goal at RBF Law is to be appellate smart from day one of a case so we can not only anticipate appellate issues, but also inform our trial strategy. I've seen the success this approach brings and I'm excited to have Marsha enhance our team with her invaluable judicial perspective on each case, top to bottom."
Piccone is a graduate of the University of Colorado School of Law and the University of Colorado at Boulder. At RBF Law, Piccone will continue to speak and write on topics related to appellate law and trial techniques.