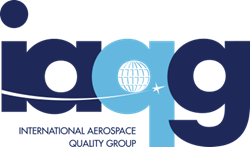 We are pleased to partner with IAQG to help make this resource available to the aerospace industry. - David L. Schutt, PhD, Chief Executive Officer of SAE International
(PRWEB) June 13, 2017
The International Aerospace Quality Group (IAQG) announces the successful deployment of its Online Aerospace Supplier Information System (OASIS) NextGen database.
IAQG designed the OASIS NextGen database to provide enhanced functionality to generate records, manage certification activities, facilitate the collection of ICOP performance metrics and meet stakeholder expectations.
OASIS contains all information related to Industry Controlled Other Party (ICOP) certifications, auditors, guidance and audit results. Only general information such as accreditation bodies, certification bodies, certified supplier sites, and approved auditors is publicly accessible. Audit result data access is strictly controlled by the certified organization. The database includes a robust stakeholder feedback process to industry leaders, certification bodies and document representatives.
"The OASIS database is an important tool that fosters trust among aerospace companies, the supply chain, and certification bodies," David L. Schutt, PhD, Chief Executive Officer of SAE International, said. "We are pleased to partner with IAQG to help make this resource available to the aerospace industry."
William Schmiege, IAQG President and Group Vice President, Integrity, Parker Aerospace said the agreement will provide benefits well into the future. "The OASIS database is the cornerstone of the ICOP process between the IAQG accreditation/certification bodies and certificated organizations leading to year-over-year quality improvement in the Aviation, Space & Defense industries."
OASIS NextGen debuted on Thursday, April 20. The rollout occurred two days ahead of the original schedule; and SAE and IAQG OASIS Core Team synergies were key factors in meeting that goal. Team members included representatives from OEM's, Industry Representatives, Certification Bodies and Auditors from around the world. The latest release contains enhanced and new functionalities that will facilitate the collection of ICOP performance metrics and meet stakeholder expectations. OASIS NextGen enables the aerospace industry to move toward a fully integrated system.
The IAQG is an international non-profit association under the Belgian law with office registered in Brussels (Belgium). The IAQG is a cooperative organization within the aerospace & defense industry comprised of 3 sectors (Americas - AAQG, Asia/Pacific - APAQG and Europe - EAQG). IAQG's purpose is to establish and maintain a dynamic cooperation based on trust between aerospace and defense companies on initiatives to make significant improvements in quality performance and reductions in cost throughout the value stream; and to continuously improve the processes used by the supply chain to consistently deliver high quality products, thereby reducing non-value-added activities and costs.
SAE International is a global association committed to being the ultimate knowledge source for the engineering profession. By uniting more than 127,000 engineers and technical experts, we drive knowledge and expertise across a broad spectrum of industries. We act on two priorities: encouraging a lifetime of learning for mobility engineering professionals and setting the standards for industry engineering. We strive for a better world through the work of our philanthropic SAE Foundation, including programs like A World in Motion® and the Collegiate Design Series™.