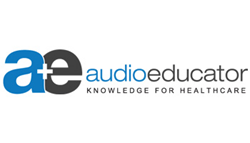 Getting paid for medical services is not a certainty unless documentation supports it.
Durham, NC (PRWEB) June 15, 2017
AudioEducator, a division of audio conference and corporate education leader ProEdTech, will host the live webinar "2017 CMS Guidelines for Physician Documentation" with industry veteran Melody S. Irvine, CPC, CPMA, CEMC, CFPC, CPB, CPC-I, CCS-P, CMRS on Tuesday, June 27, 2017 at 1:00 pm ET. This session will identify common errors in medical record documentation that affect physician reimbursement.
Most physicians understand the importance of documenting services effectively and yet still miss crucial elements while documenting services. To ensure proper reimbursement, improving clinical documentation is essential, especially since physicians are increasingly subjected to pre- and post-payment audits, as well as third-party scrutiny. Even when physicians have been getting paid for their services, continuing payment is not a certainty unless their documentation supports the services they provided. Payment can be affected by lack of specificity in clinical documentation, but connecting it with quality of care and physician reimbursement remains a challenge.
This session with expert speaker Melody S. Irvine will help physicians analyze documentation for the biggest issues affecting their reimbursement. Melody will identify common errors in medical record documentation by reviewing examples of actual documentation.
The session will help auditors, office managers, physicians, and coders understand:

Importance of proper physician documentation
General principles of documentation
Documentation – legal aspects
Documentation guidelines from Centers for Medicare & Medicaid Services (CMS)
Importance of auditing documentation
OIG recommendations
Improvement in clinical documentation
Common documentation errors identified by the Recovery Audit Contractors (RAC) and Comprehensive Error Rate Testing (CERT) programs
Common evaluation and management (E&M) services identified by CERT
How to identify incomplete documentation
Medicare's policy on medical necessity
Insights on E&M medical necessity
Legal ramifications of incorrect documentation
For more information and to register, visit: https://www.AudioEducator.com/medical-coding-billing/cms-guidelines-for-physician-documentation.html
About ProEdTech
ProEdTech is a leading source of knowledge and training for professionals in over 15 industries, serving individuals, businesses and their employees around the globe. It offers webinars, online conferences, seminars, boot camps, books, DVDs, white papers, industry reports and other learning tools from industry experts and insiders who provide a fresh perspective on key issues, trends and regulations in order to simplify governance, risk and compliance (GRC) for enterprises and industry professionals.
ProEdTech's AudioEducator webinars offer updates, regulatory knowledge and information on the latest news in various medical specialties, as well as coding and billing updates, and analysis of regulations that affect ambulatory surgical centers, home health, long term care and hospice facilities, hospitals and healthcare systems, health insurers and physician practices. Webinars are also offered through AudioSolutionz in the technology, human resources, construction and housing, ICT and telecom, manufacturing, consumer packaged goods and retail, safety and security, transportation, energy and environment, education, trade, and chemicals industries. ProEdTech's Eli Financial platform offers tax and banking professionals, focusing on providing high-quality online training products customized for U.S. lenders and tax practitioners that include the latest updates from the IRS, CFPB and other regulatory authorities. Lawyers across the United States depend on Eli CLE for top quality online continuing legal education (CLE) programs, which can be completed for MCLE credits.
ProEdTech regularly provides professionals the opportunity to get answers to their most complex questions directly from experts, without having to attend costly live conferences. To learn more, visit: http://www.ProEdTech.com.