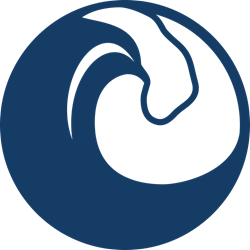 I am looking forward to speaking about these important topics in the government and commercial domains of talent development and providing insights into exactly what's possible with Experience API (xAPI) data and technology
Orlando, FL (PRWEB) June 20, 2017
On June 15, 2017 Riptide announced that their Learning Division Director, Nick Washburn, is to be a speaker at two upcoming conferences: Corporate Learning Analytics (CLA) and ADL iFest. The topics for these conferences will revolve around Experience API (xAPI) technology, case studies, and deriving business insights from xAPI data. The content is directed at Talent Development leaders in the government and commercial space.
During CLA, Nick will be presenting two topics: "Modernize your Learning System without Replacing your LMS" and "Learning Analytics [Re]Defined." At iFest, the topic will be a "Summary of 3 xAPI Case Studies Used in the Department of Defense (DoD)." The days/times that these topics will be presented can be found at the respective conference's website.
Nick Washburn, Director of Riptide's Learning Division, quotes: "I am looking forward to speaking about these important topics in the government and commercial domains of talent development and providing insights into exactly what's possible with Experience API (xAPI) data and technology."
Corporate Learning Analytics takes place on July 24th - 27th, 2017 in Nashville, TN while ADL iFest runs from July 31st - August 2nd.
Media Contact: Technology Resources and Riptide's CEO are available for interview. Please contact Christy Puller, 407-542-7675.
About RiptideSoftware.com
The Riptide Learning Division brings the Riptide Elements® product line of learning solutions to the modern enterprise: Storepoints xAPI-Conformant LRS, Waypoints In-line Training Software, and Learnpoints Adaptive Learning Courseware. Elements is a scalable, and configurable platform of learning solutions that works seamlessly with existing enterprise software systems in a non-disruptive way. All products are also backwards compatible to Legacy systems. Riptide Learning team members are active participants in the community developing xAPI—the standard in modern learner experience tracking.