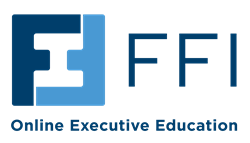 NEW YORK, NY (PRWEB) July 06, 2017
FIRST FINANCE Institute (FFI) announces the launch of a new online executive education program in corporate finance with Columbia Business School Executive Education. The program, ICCF (or the International Certificate in Corporate Finance) @ Columbia Business School, offers students and executives the opportunity to learn from some of the world's best finance faculty and earn a market-leading professional designation.
"We have been impressed by the growth of ICCF in the past three years and look forward to bringing this exciting program to a wide array of current and aspiring financial professionals," said Donna Sharp, executive director of Executive Education at Columbia Business School.
"Available in English, French and Chinese, the ICCF exam is becoming a benchmark certificate in corporate finance. Columbia Business School is an outstanding partner to deliver this innovative online program," said Eric Chardoillet, Chairman of FFI.
The objective of ICCF is to develop a baseline set of knowledge in the key areas of Corporate Finance. The cohort-based program lasts 17 weeks and covers 3 courses: Financial Analysis, Corporate Valuation, and Investment & Funding Decisions. Students should expect to spend 3-5 hours per week viewing the program's asynchronous materials, 300-page textbook, live synchronous sessions and case studies. The program culminates with a 2-hour final exam offered at Pearson VUE centers globally. Students who pass the program will earn their ICCF designation.
ICCF @ Columbia Business School will be led by newly-appointed Vice-Dean Charles Jones and Professor Daniel Wolfenzon.
The inaugural program starts on October 2, 2017 and the tuition is $2,400.
For more information, visit https://cbs.ff.institute
About FFI
FIRST FINANCE Institute (FFI) is a premier provider of online-based certificate programs in finance, offered in collaboration with the world's top business schools. FFI's online programs are known for their interactivity and industry-leading completion rates in excess of 80%. More than 25,000 individuals have participated in FFI's short course and certificate-based programs. FFI is a subsidiary of FIRST FINANCE Group, founded in 1996. FFI has offices in New York, Paris and Hong Kong.
About Columbia Business School
Columbia Business School is the only world-class, Ivy League business school that delivers a learning experience where academic excellence meets with real–time exposure to the pulse of global business. Led by Dean Glenn Hubbard, the School's transformative curriculum bridges academic theory with unparalleled exposure to real-world business practice, equipping students with an entrepreneurial mindset that allows them to recognize, capture, and create opportunity in any business environment. The thought leadership of the School's faculty and staff members, combined with the accomplishments of its distinguished alumni and position at the center of global business, means that the School's efforts have an immediate, measurable impact on the forces shaping business every day. To learn more about Columbia Business School's position at the very center of business, please visit http://www.gsb.columbia.edu.