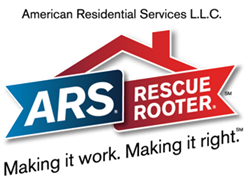 Memphis, TN (PRWEB) June 19, 2017
American Residential Services (ARS), a Memphis, Tenn. based, privately-held national provider of air conditioning, heating and plumbing services, is promoting National HVAC Tech Day, held on Thursday, June 22, 2017. National HVAC Tech Day was pioneered by ARS as an official declaration to show appreciation to their hard working HVAC technicians.
The date chosen is significant as it marks the official first week of summer. For the next few weeks, HVAC techs will be working hard to keep customers comfortable in their homes. Therefore, ARS has noted these efforts and turned them into an opportunity to show the technicians much-deserved appreciation.
"People don't think about their air conditioning until it stops working. Fortunately, there are hundreds of HVAC professionals committed to keeping consumers happy," said Christopher Mellon, Senior Vice President and Chief Marketing Officer of ARS. "On June 22nd, we hope Americans and the entire HVAC industry will join us in honoring these amazing pros before the blistering heat of summer when they work long hours to keep homes cool and comfortable."
ARS has built a website for HVAC Tech Day that includes information on having an HVAC career as well as creative ideas for showing technicians appreciation. The website also has an informative video about the day, which can also be viewed here.
Please join us in celebrating the men and women who work through sometimes unpleasant environments and tight spaces to make our homes comfortable!
ABOUT ars.com [AMERICAN RESIDENTIAL SERVICES __title__ AMERICAN RESIDENTIAL SERVICES]: Based in Memphis, Tenn., privately-owned ARS operates a network of more than 70 locally-managed service centers in 23 states, with approximately 6,500 employees. The ARS network features industry-leading brands including, A.J. Perri, Aksarben ARS, Allgood, Andy's Statewide, ARS, Aspen Air Conditioning, Atlas Trillo, Beutler, Blue Dot, Brothers, Columbus Worthington Air, Comfort Heating & Air, Conway Services, Efficient Attic Systems (EAS), Florida Home Air Conditioning, Green Star Home Services, McCarthy Services, Rescue Rooter/ Proserv, Rescue Rooter, RighTime Home Services, RS Andrews, The Irish Plumber, Unique Services, "Will" Fix It, and Yes! Air Conditioning and Plumbing. United by Exceptional Service®, the ARS / Rescue Rooter Network serves both residential and light commercial customers by providing heating, cooling, indoor air quality, plumbing, drain cleaning, sewer line, radiant barrier, insulation and ventilation services. Each location has a knowledgeable team of trained specialists, who have undergone rigorous drug testing and criminal background checks. Providing exceptional service and ensuring the highest standards of quality, ARS has the experience to do any job right – the first time, with all work fully guaranteed.