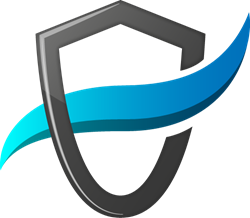 Oregon City, Oregon (PRWEB) June 20, 2017
iSign's Cloud Based iCheckin Secure Visitor Platform
This week iSign International, an international digital communication company dedicated to developing solutions to help companies achieve greater autonomy over their communication channels, officially released the latest version of iCheckin. iCheckin is an integrated visitor tracking solution and communication platform that improves visitor tracking and management of those visitors. iSign International additionally provides 100% biometric authentication to eliminate the need to remember passwords and incorporates end-to-end dynamic Public Key Infrastructure in every communication message. The key pairs are constantly changing each time a message is sent or received.
iCheckin incorporates:

SMS and Email notification when a visitor checks in or has waited beyond set time
eChat, provides encrypted file sharing and chat messaging within the organization
Administrator access to all of your company's access points with visitor data.
iCheckin also provides dynamic and interactive electronic document signing with Geo-based signature and mobile check in capability via iSecure WiFi AP
"The iCheckin system is easy to use and very user friendly. My staff and volunteers were able to get a quick demonstration and started using it right away. The system allows us to easily track our patients, see the order in which they checked in and how long they had to wait to be called for the registration process." said Karla Miley, Access Services Manager, Providence Willamette Falls Hospital.
Karla Miley continued, "The staff at iSign are wonderful to work with, they are quick to respond to emails and phone calls and have taken our feedback and make changes/improvements to the system quickly."
iCheckin delivers an innovative solution by providing detailed analytics on visitor traffic and proactively working with clients to help manage and streamline the visitors in their business to know where they have went and reduce wait times.
"We've solved and streamlined the problem of missing visitors and reducing wait times by creating a system that notifies staff and management when a visitor comes in and detailed analytics to manage visitors and staff " said Thien Pham, Chief Technology Officer, iSign International.
About iSign International, Inc.
iSign International Inc. is a private Texas corporation which has developed an original cyber security technology combining biometric signature recognition and projection, innovative devices pairing, PKI encryption, GPS localization and univocal computer generated transactional password. iSign believes that its technology, which is covered by several patented and patent pending claims, constitutes a game changing approach as it renders hacking practically impossible.
For a live demonstration of iCheckIn, please contact Troy Butler, tbutler(at)isignintl(dot)com or call (206) 661-1993.