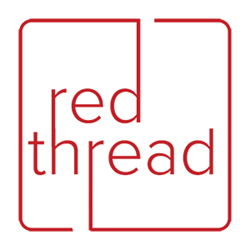 NEW YORK, NY (PRWEB) June 21, 2017
The Town of Provincetown, Massachusetts named New York-based agency Red Thread a strategic partner for Provincetown. Red Thread will spearhead a comprehensive marketing and communications plan to promote Provincetown as a leading travel destination for a broad group of travelers.
Named America's top beach town in 2016 by Travel + Leisure, Provincetown is already a top LGBTQ, Arts, and Ecotourism tourist destination. Year round, Provincetown draws more than a million global visitors. Red Thread will work alongside the Provincetown Office of Tourism and the Visitor Services Board (VSB) to raise Provincetown's profile as a year-round destination both domestically and internationally.
"We are thrilled to be a part of the ongoing development of tourism for this beautifully diverse town, which is a visitor's dream come true. The amount of activity that is happening year-round in Provincetown is outstanding. From New Year celebrations, spring whale watching and ecotourism events, to the ever-popular summer theme weeks and the peaceful autumn experience, there truly is something for everyone visiting Provincetown," said Red Thread Principal, Nadine Licostie.
The initiative is funded by the Provincetown Tourism fund, which draws from Provincetown's local room tax. The fund receives 35% of the tax proceeds, which are used to "market, beautify, and enhance tourism," according to the VSB's FY 2018 Five Year Financial Plan.
"Provincetown's brand development and marketing is critical for the continued success of our local economy and our community image. Our Visitor Services Board has responded positively to the work Red Thread has already undertaken and we are all looking forward to developing and launching the new Provincetown brand over the next few months," said Town Manager, David Panagore.
About Red Thread
Red Thread is an agency for modern brands and companies worldwide. Leveraging its background in commerce, media and broadcasting, the agency specializes in branded content, telling clients' stories through films/videos, live events and special digital initiatives. Red Thread works across many industries, including technology, financial services, healthcare, travel/hospitality, entertainment and non-profit sectors. Clients include True Colors Fund, CBS, History, Hewlett Packard Enterprise and Bank of America. For more information please visit http://redthread.nyc.