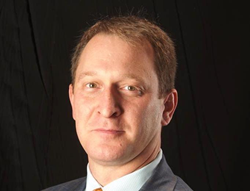 Leesburg, VA (PRWEB) June 27, 2017
Red Rock Government Services, LLC, (RRGS) a full-service business advisory firm that provides strategic IT, financial, and operational consulting services, has been granted a General Services Administration (GSA) Multiple Award Schedule.
With this 5-year Multiple Award Schedule, also known as a Professional Services Schedule (PSS), RRGS is recognized as a preferred vendor authorized to conduct business with government agencies in the following categories: Program Management Services, Integrated Consulting Services, Complementary Management Consultant Services; Accounting and Budgeting.
RRGS was awarded a GSA IT Schedule 70 contract in 2016, which according to gsa.gov is the largest, most widely used acquisition vehicle in the federal government. Holding a GSA PSS will allow RRGS to provide its expertise to a more diversified customer base.
"The GSA PSS schedule opens many opportunities for Red Rock to bring its exceptional services to new customers," says Chad Davis, CEO of RRGS. "The new PSS, along with our IT 70 schedule, is not used by our typical customer agencies. We are excited to expand our footprint with new customers."
About Red Rock Government Services
Red Rock Government Services provides information technology, business and strategic consulting services to multiple departments in the federal market. Our team of experienced specialists takes ownership of our clients' challenges and develops innovative, cost-effective solutions. Then we continue to grow in our capabilities and expertise to help our clients implement those solutions to grow their businesses. We offer a wide array of tax, accounting, financial management, outsourcing, and IT services to our clients with a focus on personal relationships. For more information about Red Rock, visit: http://www.redrockbusiness.com/