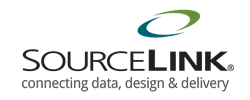 George's depth of knowledge regarding online marketing, and additional skills in strategic marketing and branding, will be a great asset to our growing digital services portfolio
Chicago, IL (PRWEB) June 27, 2017
SourceLink, an industry-leading multi-channel marketing firm and statement solutions provider, announces the addition of George Farnell as SourceLink's Associate Creative Director. Farnell will lead SourceLink's Agency Services team – bringing new strategic and brand awareness skills to the organization.
Farnell has over 20 years of experience in digital marketing, business development, and creative strategy. He brings additional expertise in agency strategy, branding, online & social advertising, video production and content marketing. He has worked with many large finance, retail and healthcare clients, so he will have an immediate impact with SourceLink's existing client base.
Prior to joining SourceLink, Farnell worked for KPG Creative Inc. as Director of Web and Social Media Services. In his role, he was responsible for building an inbound and content marketing division for the company and developing and executing the marketing strategy to position the new department to existing clients and new markets. Farnell also spent 8 years as VP of Marketing & Business Development at Data Management Associates, Inc. While there, he developed a new revenue stream from mid-sized companies increasing overall profitability.
"I'm excited to have George join our growing team," shared Jay Blumberg, SourceLink's Creative Director. "His depth of knowledge regarding online marketing, and additional skills in strategic marketing and branding, will be a great asset to our growing digital services portfolio."
Farnell has a BS in Computer Science from Graceland College, a BA in Vocal Performance from the University of Cincinnati and an MBA from Miami University. He has written multiple white papers and when not caught up in marketing and branding for his clients, George enjoys singing with a local band and has performed at venues throughout the US.
About SourceLink
SourceLink, a top-five ranked Direct Marketing agency, creates results-driven communication solutions. Combining strengths in marketing analytics, data intelligence, technology and production expertise, SourceLink crafts and executes data-driven direct marketing and document outsourcing solutions. SourceLink's analytic and communication solutions improve marketing ROI through greater relevance and increased response. On the production side, SourceLink solutions reduce costs through more efficient operations and postal optimization. SourceLink operates in four U.S. locations. For more information, visit http://www.sourcelink.com.