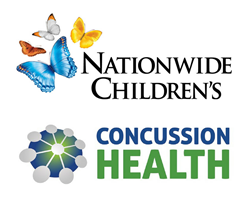 Hearing from the diverse panel of experts assembled will afford attendees an opportunity to expand their knowledge and skill base in caring for concussion patients.
Columbus, Ohio (PRWEB) June 27, 2017
Concussion Health, in partnership with Nationwide Children's Hospital, will host The Concussion Health Summit in Columbus, Ohio, at the Hyatt Regency Friday, July 28-Saturday, July 29, 2017.
This two day long program will encourage education and discussion – bringing together an influential array of experts, practitioners, and innovators from a range of specialties who will discuss the latest knowledge and technology regarding concussion management. By emphasizing the importance of a multi-disciplinary approach, the Summit aims to make the connection between prevention, baseline testing, time of injury, post-injury exam and the recovery process. The Program Planning Committee has assembled a faculty of renowned clinical experts to provide opportunities for approved continuing education sessions as well as special programming for concussion survivors and caregivers. The Concussion Health Summit will also provide opportunities to network through social events and round table discussions.
"Hearing from the diverse panel of experts assembled will afford attendees an opportunity to expand their knowledge and skill base in caring for concussion patients," said Mark A. Letendre, ATC, Co-Chair of The Concussion Health Summit and Director of Umpire Medical Services for Major League Baseball. "Allowing a hands-on approach as part of the Summit will take thoughts and information shared and turn them into actionable patient care trajectories."
The Summit will be highlighted by Dr. Kevin Guskiewicz who will serve as Luncheon Keynote Speaker on Saturday, July 29th. Dr. Guskiewicz is a neuroscientist, nationally recognized expert and leading researcher in the field of sport-related concussions. He became Dean of the College of Arts and Sciences at the University of North Carolina at Chapel Hill in January 2016.
Other highlights include but are not limited to:
*Nationwide Children's Hospital Speaker –Thomas Pommering, DO, is Division Chief and Medical Director for Nationwide Children's Hospital Sports Medicine as well as Co-Director of the Sports Concussion Clinic. He is a Clinical Associate Professor in the Department of Pediatrics and Family Medicine at The Ohio State University College of Medicine as well as a Clinical Assistant Professor in the Department of Family Medicine at the Ohio University College of Osteopathic Medicine. "The Concussion Health Summit is a great opportunity for medical professionals to learn and begin the process of applying the latest concussion diagnosis and clinical treatment advances supported by vigorous research," said Pommering. "On behalf of Nationwide Children's Hospital and Nationwide Children's Sports Medicine, we are pleased to partner with Concussion Health and offer continued education and discussion on this very important topic."
*Baseline/Performance and Rehab/Progression Hands-On Workshops – These 30 minute hands-on workshops mimic clinical settings, providing interactive experiences with experts and attendees. Topics include: Train Above the Neck; Neck Strengthening; Lower Extremity Functional Testing; Vestibular; Vision; Exertion; Sport Specific Training.
*Cutting-Edge Topics - Treatment of Concussion Starting Day 2; Baseline Testing as a Comprehensive Injury Program; Correlation Between Mild Head Trauma in Elderly Falls and Repeated Visits to the Emergency Department; Treatment Program for PTSD; Latest Non-Traditional Adjunctive Brain Recovery Therapies; Sub-Concussive Head Injuries; Neuropsychological Testing.
*Continuing Education Credits - The Concussion Health Summit has been approved for 14 EBP Category hours/CEUs for Athletic Trainers and 14 continuing education credit hours for Physical Therapists and Occupational Therapists.
"Traumatic brain injury (TBI) has received notable attention in the literature over many years with a consensus that each individual presents uniquely and recovery requires an intra-disciplinary and customized approach," said Bridgett Wallace, PT, DPT and Co-Chair of The Concussion Health Summit. "Yet, such ideas towards concussion (a type of TBI) has lagged in both research and clinical application. It is extremely exciting and promising to see experts from a variety of medical specialties sharing their knowledge on the evolving field of concussion management, especially the evolution of concussion as a treatable injury."
Concussion Health and Nationwide Children's Hospital would like to thank the following sponsors and exhibitors for their support of The 2017 Concussion Health Summit: Bertec, ImPACT Applications, Inc., Micromedical Technologies, Inc., Upledger Institute, Atlas Concussion Testing, Biodex, Cyrex Laboratories, Center for Pain & Stress Research, The IronNeck, BrainCheck, MedTrak VNG, Inc., Shuttle Systems and Natus. Also, a very special thank you to the Columbus Clippers!
Visit the Concussion Health website at http://www.concussionhealth.com/the-concussion-health-summit for more information regarding speakers and topics. Registration for healthcare and educational professionals, as well as survivors and caregivers is now open: https://www.concussionhealth.com/register.html
About Concussion Health
Concussion Health provides multi-disciplinary education, tools and services for concussion management. Through comprehensive training and certification programs, it enables industry professionals, hospitals and outpatient clinics to expand their practices to successfully develop, implement and/or complement a comprehensive concussion management program. For more information visit concussionhealth.com.
About Nationwide Children's Hospital
Named to the Top 10 Honor Roll on U.S. News & World Report's 2016-17 list of "America's Best Children's Hospitals," Nationwide Children's Hospital is one of America's largest not-for-profit freestanding pediatric healthcare systems providing wellness, preventive, diagnostic, treatment and rehabilitative care for infants, children and adolescents, as well as adult patients with congenital disease. Nationwide Children's has a staff of more than 11,000 providing state-of-the-art pediatric care during more than 1.2 million patient visits annually. As home to the Department of Pediatrics of The Ohio State University College of Medicine, Nationwide Children's physicians train the next generation of pediatricians and pediatric specialists. The Research Institute at Nationwide Children's Hospital is one of the Top 10 National Institutes of Health-funded freestanding pediatric research facilities. More information is available at Nationwidechildrens.org/sports-medicine.
Contact:
Jeseka Kreitner
Concussion Health
5608 Parkcrest Drive, Ste. 100
Austin, TX 78731
Tel: 888-313-4443
Fax: 888-313-4443
jeseka(at)concussionhealth(dot)com