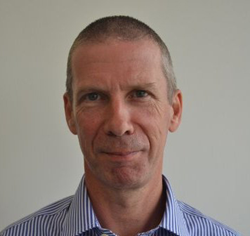 With over $2 billion processed to sites on behalf of sponsors and CROs worldwide, DrugDev is uniquely qualified to educate pharma and biotech on the benefits of outsourcing payments.
Philadelphia PA and London UK (PRWEB) June 27, 2017
DrugDev understands that for many sites, the top consideration for applying to a clinical study is whether they can trust the sponsor to pay them correctly and on time. As the search for high-performing sites becomes more competitive, it is vital that sponsors and CROs establish payment strategies that encourage sites to work on their studies.
At a complimentary live webinar Thursday, 29 June at 1:30pm BST/8:30am EDT global payments expert Stewart Mackie, DrugDev Vice President, Payments ROW, will offer best practices advice to pharma and biotech organizations so they can attract and keep sites interested in their studies by adopting technology-based solutions to deliver site payments accurately and on time.
Webinar: Why Outsourcing Site Payments Makes Sense
Date: 29 June 2017
Time: 1:30pm BST | 8:30am EDT
Presenter: Stewart Mackie, DrugDev Vice President, Payments ROW
Registration: Register Here
(Free for all attendees)
Attendees of this webinar will learn:

Positive and negative impacts of payment models on sites
Pros and cons of each investigator payment model in the industry
How an efficient payments system can make you sponsor of choice
Best practices from over 11 years of payments at DrugDev
DrugDev is uniquely qualified to educate pharma and biotech on the benefits of outsourcing payments. Earlier this year, DrugDev announced an industry milestone of over $2 billion in payments processed to sites worldwide on behalf of sponsors and CROs. DrugDev currently is disbursing over $40M per month to over 26,000 site recipients in 60 countries on nearly 2,000 trials. DrugDev's payments solution is a key component of DrugDev Spark™, pharma's unified suite of clinical operations solutions.
About the Presenter – Stew Mackie has over 20 years of experience in the pharma industry, and a wealth of expertise in the clinical trials arena. Stew leads DrugDev teams in both Operations and Finance roles. He has a particular interest in investigator payments and has spearheaded industry-leading developments in both EMEA and the APAC region.
About DrugDev
DrugDev helps the world do more trials through industry-wide collaboration, standardization and a beautiful technology experience. DrugDev Spark™, the unified clinical operations suite, is comprised of proven solutions used by 85 sponsors and CROs on nearly 2,000 clinical trials to transform the quality and efficiency of clinical trials from startup through closeout. DrugDev Spark is powered by the DrugDev Golden Number, the award-winning universal identifier for global site facilities and investigators used by TransCelerate and the Investigator Databank. Learn why 9 of the top 10 sponsors and 4 of the top 5 CROs trust DrugDev by scheduling a demo of DrugDev Spark at drugdev.com.