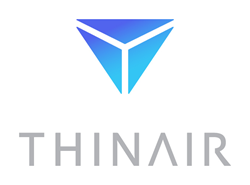 ThinAir represents a new security paradigm. ThinAir provides a unique vantage point to CISOs and CIOs by enabling complete information interaction visibility at their endpoints, in real time and historically, even after the evidence may have been tampered
National Harbor, MD (PRWEB) June 12, 2017
ThinAir, a leading provider of information visibility and security solutions, announced plans to participate in the Gartner Security & Risk Management Summit 2017 which runs from June 12-15th. ThinAir (booth #840) is a sponsor of the annual conference and will be demonstrating how its solution helps IT and security professionals manage risks, build trust and embrace change.
CISOs and CIOs are coming to the realization that the traditional approaches of trying to block attacks, or focusing only on stopping information exfiltration to prevent a breach are not always effective. To improve their security incident and breach investigation capabilities, enterprises are looking for new technologies and innovations that deliver greater effectiveness.
"Organizations need to rethink the traditional approach to digital security and make visibility of their most valuable asset – their information – their top priority," said Gajraj Singh, VP and Head of Marketing of ThinAir. "Today, insider threats pose an equal if not higher risk as financially and espionage oriented cyber criminals and hackers. ThinAir provides a unique vantage point to CISOs and CIOs by enabling complete information interaction visibility at the endpoints, in real time and historically, even after the evidence may have been tampered with or destroyed."
ThinAir continuously discovers, records and tracks every information creation, consumption and communication event at the data-element level, on every endpoint. The lightweight SaaS-based solution is simple to deploy and use, and continuously monitors and alerts in real time any suspicious actions related to organization's sensitive information. So, IT and security pros will always be informed about any malicious or insider activity on their endpoints that could potentially forewarn them even before an actual breach or information loss occurs.
When the unforeseen breach occurs, ThinAir helps enterprises quickly and precisely identify and confirm the incident, and provides the associated context and evidence necessary to support the investigation.
The ability to continuously assess and monitor, and quickly identify the precise cause of a breach and determine what specific information was lost or stolen is critical to building trust and securing buy-in from key stakeholders. ThinAir provides the details to communicate the risk an incident poses to the organization, and how to minimize the potential damage. IT and security teams are able to get those details within seconds, instead of spending weeks trying to figure out what happened and what's missing.
ThinAir represents a new security paradigm. It is the first and only solution to provide real-time, continuous monitoring of your information and its use.
To Learn more about ThinAir and see a hands-on demonstration email us at testdrive(at)thinair(dot)com with specific days and times that work for you, or feel free to stop by our booth (#840) anytime. If you meet with us at the Gartner Summit and see the latest ThinAir solution demo, the ThinAir team will enter you in a draw to win a virtual reality Facebook Oculus Rift.

Who: ThinAir Booth #840
Where: Gaylord National Resort & Convention Center, National Harbor, Maryland
When: June 12-15
 
Additional Resources: