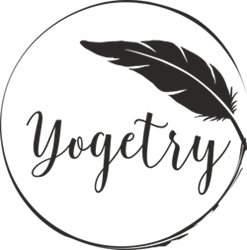 (PRWEB) July 05, 2017
Yogetry Mats (https://www.yogetrymats.com) offers eco-friendly, durable cork yoga mats for sale online.
Tampa certified yoga teacher Nicole Rae Grannie is proud to announce the launch of her new company, Yogetry Mats (https://www.yogetrymats.com).
Founded on the power of poetry as the fusion of words and art, Yogetry mats feature inspirational and empowering sayings on eco-friendly, durable cork yoga mats. Customers select the mat that resonates with them, adding a new layer of connection to their yoga practice.
About Nicole Rae Grannie
Nicole Rae Grannie began practicing yoga at the age of 14 in the quest to heal from several dance-related physical ailments. She holds several dance championship titles, but has remained committed to the yoga life. Nicole began training as a yoga teacher while attending college at the University of South Florida. She graduated Summa Cum Laude with Bachelor's degrees in creative writing and psychology and now holds an E-RYT 200 certification from the Yoga Alliance and is a Yoga Alliance Continuing Education Provider (YACEP).
About Yogetry Mats
Yogetry Mats is committed to the power of words. The company donates three percent of total sales to support "To Write Love on Her Arms," a nonprofit organization spreading hope and help to those suffering with mental disorders such as depression, addiction, suicidal thoughts, and self-injury.
To learn more about Yogetry Mats, visit the website at https://www.yogetrymats.com/.