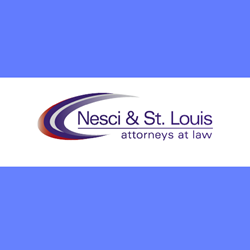 Nesci & St. Louis, PLLC is very proud of this special distinction earned by attorneys Ryan Bleau and Michelle Behan.
Tuscon, Arizona (PRWEB) July 07, 2017
The Tucson DUI and criminal defense law firm of Nesci & St. Louis, PLLC is pleased to announce the admission of firm members Michelle Behan and Ryan Bleau to practice before the United States Supreme Court. This distinction allows the pair to present written and oral arguments to the nine Justices of the Supreme Court.
To earn this distinction, attorneys Michelle Behan and Ryan Bleau were first required to gain admission to practice before the highest court in Arizona at least three years prior to their application, maintain an unblemished disciplinary record during the three-year period, obtain letters of good standing from an official of the state's highest court, and the sponsorship of at least two current members of the Supreme Court Bar.
Michelle "Shelley" Behan, prior to becoming an attorney, served in the United States Navy, and worked as a Special Agent in the Federal Bureau of Investigation. While in law school, she was selected by the Law School Faculty to present an amicus curiae brief (on behalf of the defendant) to the Federal Court of Appeals for the U.S. Armed Forces, the highest military court in the country. Michelle's work as a defense attorney lead to her receiving the 2015 Tucson Women's Commission Rising Star Award. She is a member of the Amicus Curiae Committee of the National College for DUI Defense and serves as a Faculty member. As an attorney at Nesci & St. Louis, PLLC, she provides vigorous defense of clients accused to of felony and misdemeanor charges, including Driving Under the Influence and Aggravated Driving Under the Influence Driving Under the Influence.
Ryan Bleau is a criminal defense practitioner, practicing law for 15 years, with 12 years of litigation experience in Arizona. Ryan's extensive experience and success litigating motions and trying cases has been repeatedly recognized by a variety of organizations. Ryan has been awarded the Rising Star Award by the Arizona Public Defender Association.  Ryan has also been named a "Southwest Rising Star" by SuperLawyers® magazine every year since 2013. Ryan is a member of the National College for DUI Defense, and is a sought-after speaker, routinely providing legal education to other defense attorneys throughout Arizona. Ryan provides Nesci & St. Louis, PLLC clients with knowledgeable and experienced defense against charges of Driving Under the Influence and other Criminal Defense matters.
About Nesci & St. Louis, PLLC:
The law team at Nesci & St. Louis, PLLC provides more than 50 years of combined experience defending clients against criminal law and DUI charges. From their main offices in Tucson, Arizona, this experienced law firm assists clients throughout Pima, Cochise, Maricopa, Santa Cruz, Graham, Pinal, and Yuma counties. Contact Nesci & St. Louis, PLLC by calling 520-777-0235 or visit http://www.azdefense.com to schedule a free consultation.