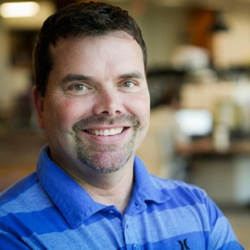 Fairhope, AL (PRWEB) July 05, 2017
Altaworx announces Wayne Carter, previous Channel Account Manager for a major telecommunications company, has joined the company as a Partner Support Manager.
Wayne has over 25 years of customer experience and 20 years in telecommunication service. He is a multi-year winner of several awards for achieving sales goals. Wayne's history makes him a great fit for this position. Previously, he served as a Systems Engineer at IBM as well as a Manager for Major Accounts at Equifax. He studied Civil Engineering at Hillsborough College and is a graduate of Florida State Fire College and a certified Fireman.
Wayne is a Florida Native and currently lives in Wesley Chapel, FL. He has been married for 21 years with two children, one being a sophomore in college and the other a junior in high school. In his spare time, he enjoys golfing, fishing, and boating. To learn more about Wayne, visit https://www.linkedin.com/in/wayne-carter-b4a41116/.
Altaworx has been a leading internet & telecommunications provider since 2001. In 2013 Altaworx joined the AT&T's Partner Exchange Program and presently holds the premier title of Platinum Elite Solution Provider. With clients ranging from small businesses to municipalities and universities, Altaworx is a trusted leader in communications technology. To learn more about Altaworx visit http://www.altaworx.com.