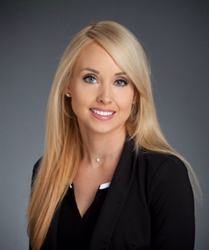 Atlanta, GA (PRWEB) July 13, 2017
Captive Alternatives (CapAlt), the Atlanta based risk management consultancy that pioneered the Protected Captive™, has hired operations and business development professional Emilie Gastley to be Director of Marketing. In that capacity, Gastley will be charged with educating High Net Worth (HNW) financial professionals and business owners about the benefits of owning a Private Insurance Company™.
"Captive Alternatives' Private Insurance Company is so innovative, it will change the way HNW business owners and families approach risk management, asset protection, estate and tax planning and exit strategies," said Gastley. "The structure and domicile of the CapAlt Private Insurance Company make it a better risk management product and I am excited to be assisting in the effort to create awareness about this opportunity."
Prior to joining Captive Alternatives, Gastley lead operations and business development for a successful medical group with locations throughout north Georgia. Gastley graduated from Agnes Scott College with a degree in Economics and earned Master's degrees in Business Administration and Health Administration from the J. Mack Robinson College of Business at Georgia State University.
"Emilie's experience and expertise in business operations, health administration and business development make her uniquely qualified to lead our marketing and business development initiatives," said CapAlt COO David Kirkup. "We are delighted to have Emilie join our team."
About Captive Alternatives
Captive Alternatives is a leading consultancy helping business owners control their cost of risk through the use of a Private Insurance Company™. CapAlt's innovative business model, the Protected Captive™, helps owners manage hidden risks, protect assets and reward themselves for effective risk management. CapAlt delivers custom risk management and insurtech solutions through an industry-first Puerto Rico International Insurer, and manages operations from offices in Atlanta and Puerto Rico. For more information, visit http://www.captivealternatives.com.