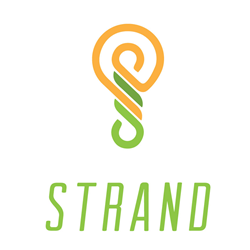 Evans, GA (PRWEB) July 14, 2017
Creative Pharmacist, the market leader in supporting clinical services offered by community pharmacies, announced the successful development and deployment of the all-new Pharmacist eCare Plan. Creative Pharmacist has successfully completed file validations and has started to transmit thousands of Pharmacist eCare Plans to Community Care of North Carolina and its Network of Care Managers and Primary Care providers via their STRAND® clinical platform.
The Pharmacist eCare Plan is a shared document detailing a patient's current medication regimen and health concerns, including drug therapy problems and medication support needs, in addition to the pharmacy's interventions and the patient's health outcomes over time.
"The development and implementation of the Pharmacist eCare Plan through the STRAND clinical platform represents a fundamental shift in the healthcare marketplace," shared David Pope, PharmD, CDE, and Co-Founder of Creative Pharmacist. "By creating a win-win collaboration within the pharmacist/physician communication pathway, we are able to empower pharmacists – many of which are in rural communities – to document clinical findings and send that information to their patient's physician and other care team members."
Pharmacies currently using the STRAND platform are able to utilize these new features at no additional cost.
"We congratulate Creative Pharmacist on successfully developing and transmitting valid Pharmacist eCare Plans to other members of the patient's health care team," said Troy Trygstad, PharmD, MBA, PhD, and Executive Director of CPESN USA and Vice President of Pharmacy Programs for Community Care of North Carolina. "We are excited that their STRAND platform will be available to local networks of CPESNSM pharmacies across the country as they provide enhanced pharmacy services to patients and providers in the communities in which they live and work."(http://www.cpesn.com)
Community Care of North Carolina is facilitating a collaboration of health information technology and pharmacy technology vendors that aims to enhance the role community-based pharmacists play in providing integrated clinical services to patients. The effort will use existing standards adopted by medical providers in electronic medical records to develop an electronic pharmacy "care plan" – a shared document detailing a patient's comprehensive medication use, health challenges and social care needs. The effort is already underway across North Carolina pharmacies that are participating in the North Carolina Community Pharmacy Enhanced Services Network (a CPESNSM network).
"The Pharmacy Heath Information Technology (PHIT) Collaborative is pleased to assist Community Care of North Carolina and the pharmacy technology vendors, like Creative Pharmacist, with implementation of the Pharmacist eCare Plan standard," stated Shelly Spiro, Executive Director of PHIT Collaborative. "This project meets our mission of advocating and educating key stakeholders regarding the meaningful use of heath IT and the inclusion of pharmacists within a technology-enabled integrated health care system."
About Creative Pharmacist
Co-founded by a community pharmacist and a technology expert in 2008, Creative Pharmacist, developer of the STRAND® clinical platform, is the U.S. market leader in helping pharmacists launch clinical services within their community. They support community pharmacists across the country in engaging patients with chronic disease, such as diabetes, through STRAND®, a wide-reaching intervention, documentation, and education platform capable of developing the new Pharmacist eCare plan. Their mission is to transform the community pharmacy marketplace by inspiring and empowering pharmacists to engage clinical pharmacy practice to improve both the health of their business and the health of their patients. For more information, please visit: http://www.creativepharmacist.com.