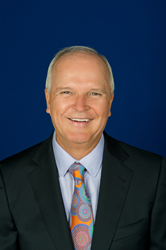 "It is a distinct honor and privilege to serve on the Board of the Angel Capital Association and to work with the outstanding group of people committed to helping advance the state-of-the-art in angel investing,"
Cincinnati, Ohio (PRWEB) July 19, 2017
The Angel Capital Association (ACA), the world's leading professional association for angel investors, has elected Tony Shipley of Queen City Angels (Cincinnati) as vice chair, effective July 1.
With a membership of more than 13,000 accredited investors and more than 240 angel groups and platforms across North America, ACA advocates for public policies that support new company formation and provides a wide range of professional development and networking services for the individuals that comprise this critical source of funding for startups. ACA has an 18-member Board of Directors.
"It is a distinct honor and privilege to serve on the Board of the Angel Capital Association and to work with the outstanding group of people committed to helping advance the state-of-the-art in angel investing," said Shipley. "I look forward to working closer with Linda Smith and the current Board to further develop the strategic direction of ACA as we consider some exciting new opportunities for the organization. I also greatly appreciate the outstanding work that others have historically contributed to the development of ACA and the progress they made in realizing our organizational mission."
Tony Shipley is a founder and chairman of the Queen City Angels (QCA) based in Cincinnati; a co-manager of QCA's family of First Funds; and, a Board member (and inaugural member) of Ohio's statewide venture organization, VentureOhio. Under his leadership QCA was ranked number 2 out of 370 angel groups by CB Insights. QCA was one of the first angel groups formed in the Midwest and Tony is an inaugural member of ACA. Tony brings extensive business and entrepreneurial experience to his role, including serving as CEO or founder for five companies. He also brings deep Board experience having served on, or is currently serving on, numerous for profit and non-profit Boards. Tony successfully sold and exited the last company he founded, Entek IRD International, where he served as CEO and President. Tony received an engineering degree from the University of Tennessee and an MBA from the University of Cincinnati, where he also serves on the Board of Directors for UCRI (University of Cincinnati Research Institute).
"Tony has been a valuable leader in helping to shape ACA and the resources that we provide to angel investor members, and he has a long history of mentoring companies and investors. We feel very fortunate for the experience that he brings to our organization and appreciate his ongoing role in the leadership of ACA," said Marianne Hudson, ACA Executive Director.
ACA also elected Linda Lorraine Smith of Sierra Angels (Lake Tahoe, NV) as chair, and two new directors, Peter Adams of Rockies Venture Club (Denver), and Trish Costello, CEO of Portfolia (San Francisco).
Visit ACA Mission and Leadership for more information and a complete list of ACA directors and leadership.
About the Angel Capital Association (ACA)
ACA is the professional association of angel investors across North America and offers education, best practices, public policy advocacy, and significant benefits and resources to its membership of more than 13,000 accredited investors, who invest individually or through its 240 angel groups, accredited platforms, and family offices. For more information, visit: http://www.angelcapitalassociation.org or at @ACAAngelCapital.
About Queen City Angels
The Queen City Angels (QCA) is a group of more than 50 experienced accredited investors who provide funding, support and guidance to early-stage growth companies in the Cincinnati area and surrounding region. QCA members, which include former C-level executives and entrepreneurs, draw from their personal operating and management experience to evaluate opportunities and provide on-going mentoring to young businesses with exceptional growth potential. Since 2000, QCA members have directly invested approximately $55 million in more than 80 portfolio companies. The total capital invested in these companies, including QCA members' capital, syndication partners' capital, follow-on venture capital funds and venture debt of approximately $450,000,000. CB Insight recently ranked QCA second out of 370 national angel organizations. For additional information, visit http://www.qca.com