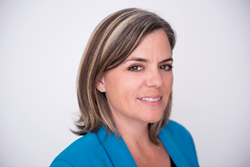 New Port Richey, Fla. (PRWEB) July 18, 2017
Within the past year, more than 20 state, county and city governments have filed lawsuits against pharmaceutical firms, seeking compensation for the costs they've incurred as a result of the U.S. opioid epidemic.(1) Novus Medical Detox Center, a leading Florida-based drug treatment facility, examines the allegations and likely defense as well as legal precedents from the tobacco and firearm industries.
Government officials are suing multiple drug manufacturers, alleging that their misleading marketing and aggressive distribution practices have fueled the nation's public health crisis.(1) According to research by the Centers for Disease Control and Prevention (CDC), the annual economic burden of the U.S. opioid epidemic is estimated to be $78.5 billion, including $28.9 billion in healthcare and treatment costs. Criminal justice expenditures and lost productivity also contribute to the total.(2) Other CDC reports reveal the extent of opioids' climbing death toll. Prescription painkiller and heroin overdoses led to 33,091 fatalities in 2015—an increase of more than 15% over the previous year.(3)
"America's opioid crisis has placed a tremendous financial strain on state and local governments, which have been struggling to meet soaring costs and prevent rising overdose deaths," explained Bryn Wesch, CFO of Novus Medical Detox Center. "Meanwhile, opioid manufacturers—whom many consider to be the perpetrators behind the current epidemic—have been enjoying massive profits. These latest lawsuits aim to hold pharmaceutical firms responsible for the consequences of their opioid marketing and distribution push."
Though opioid manufacturers have denied any wrongdoing and claim to be working toward a solution, the plaintiffs' lawyers believe past tobacco-industry lawsuits established a precedent.(1) Among them are Ohio attorney general Mike DeWine, who has accused pharmaceutical firms of "borrowing a page from Big Tobacco's playbook" by hiding or downplaying addiction risks, just as the tobacco industry denied the health risks of smoking.(4) Cigarette companies eventually agreed to a $246 billion settlement in 1998; and the lawyer who helped negotiate that settlement points out that opioid-related costs "are a much more immediate threat than long-term illnesses tied to tobacco".(1)
However, drug companies are expected to adopt a defense previously used by firearm manufacturers, arguing that their products are legally sold and regulated and do not necessarily cause harm when properly used as intended. In such cases, the person who acts unlawfully—whether a gunman committing a crime, a doctor overprescribing or diverting opioids, or a patient who abuses prescription medication—is said to "break the chain of causation" between the manufacturer and the harmful outcome, thereby absolving the manufacturer of liability.(4)
"While both sides have their arguments and legal precedents, opioid manufacturers have already had to pay millions in settlements and fines—which could been seen as evidence of their culpability," noted Wesch. "And statistically speaking, drugs kill more Americans than guns; so jurors are more likely to know someone who died from a drug overdose as opposed to gun violence. I'd like to see pharmaceutical firms cover their fair share of the economic burden, as it will take concerted efforts and increased funding if we hope to reverse America's opioid crisis."
Wesch contends that any legal judgments and settlements should be used to help fund opioid education, prevention and treatment programs. She advocates for individually customized treatments that are tailored to each patient's unique needs, and maintains that medically supervised detox programs give patients their best chance at successfully overcoming opiate/opioid withdrawal. Ultimately, she calls on government officials and drug companies to work together to ensure those with opioid use disorders receive the support they need to achieve long-term recovery.
For more information on Novus Medical Detox Center and its medically supervised opioid treatment programs, visit https://novusdetox.com.
About Novus Medical Detox Center:
Novus Medical Detox Center has earned The Joint Commission's Gold Seal of Approval for Behavioral Health Care Accreditation as an inpatient medical detox facility. Licensed by the Florida Department of Children and Families, Novus provides safe, effective alcohol and drug treatment programs that are based on proven medical protocols and designed to minimize the discomfort of withdrawal. The facility is located on 3.25 acres in New Port Richey, Florida, in a tranquil, spa-like setting bordering protected conservation land. Intent on proving that detox doesn't have to be painful or degrading, Novus set out to transform the industry by bringing humanity into medical detox with individually customized treatment programs and 24/7 access to nursing care and withdrawal specialists. Today, Novus is renowned as a champion of industry standardization and a staunch advocate of patients fighting to overcome substance use disorders. Frequently recognized for its contributions to the industry and local community, Novus has become a regular source to media publications such as The Wall Street Journal and USA Today, and has ranked in the Tampa Bay Business Journal's Fast 50, the Florida Business Journal's Top 500 and the Inc. 5000 list of America's fastest-growing companies. For more information on Novus' medically supervised detox programs visit https://novusdetox.com.
1. Feeley, Jef and John Lauerman. "Opioid Costs Push Struggling States to Dust Off Tobacco Strategy"; Bloomberg; June 14, 2017. bloomberg.com/news/articles/2017-06-14/opioid-costs-push-struggling-states-to-dust-off-tobacco-strategy
2. Florence, Curtis S.; Chao Zhou; et al. "The Economic Burden of Prescription Opioid Overdose, Abuse, and Dependence in the United States, 2013"; Medical Care; October 2016. journals.lww.com/lww-medicalcare/Citation/2016/10000/The_Economic_Burden_of_Prescription_Opioid.2.aspx
3. Rudd, Rose A.; Puja Seth; et al. "Increases in Drug and Opioid-Involved Overdose Deaths — United States, 2010–2015"; Morbidity and Mortality Weekly Report; December 30, 2016. cdc.gov/mmwr/volumes/65/wr/mm655051e1.htm
4. Barrett, Paul. "Will the Law Treat Opioids More Like Cigarettes or Handguns?"; Bloomberg Businessweek; June 22, 2017. bloomberg.com/news/articles/2017-06-22/will-the-law-treat-opioids-more-like-cigarettes-or-handguns