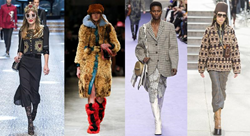 The bamm platform is an easy way for members to support FGI-MSP programs.
Chicago, IL (PRWEB) July 20, 2017
bamm, next-generation travel and meeting management platform, along with Fashion Group International of Minneapolis St. Paul (FGI MSP), is implementing a fund-raising program designed to increase support for FGI MSP initiatives. This new affinity program provides FGI MSP members a simple, easy way to stand behind the FGI MSP mission. Using bamm's web (http://www.getbamm.com), iOS and Android based platform, members travel for fun or business and a percentage of the proceeds go to FGI MSP.
"bamm is excited and proud to partner with FGI to create a simple and straightforward way for FGI donors and supporters to donate to FGI MSP's mission. bamm has access to the best global travel inventory, and since everyone travels; why not travel for the cause?" said Kurt Johnson, CEO, bamm.
"FGI MSP's mission is to be the pre-eminent authority on the business of fashion and design and propel its members forward in their careers. The bamm platform is an easy way for members to further this mission by supporting future FGI-MSP programs," said Sandy Simmons, Regional Director, FGI MSP.
bamm helps non-profits increase revenue through travel affinity programs that use donor's travel dollars to support a good cause. Enterprises enjoy the best market pricing for travel while busy individuals can have more productive meetings and travel plans. Integrations with Priceline and Uber ensure nearly all aspects of personal and professional travel are enabled; integration with Uber Conference ensures users can go virtual if they are late, and integration with Outlook and Gmail ensures users reap bamm's productivity benefits.
Companies and individuals use bamm to:

Book rental cars, hotels and air travel via the web, iPhone, or Android apps
Schedule and monitor meetings and events
Communicate directly to participants through status notifications, chats, and instant conference bridges
About bamm (Before and After Meeting Manager)
Founded in 2014 in Chicago, IL, bamm is the next generation travel and meeting management platform, and is uniquely positioned to offer affinity and travel programs to non-profits and enterprises. As a member of the Priceline Partnership Network, bamm has access to over 900,000 hotels worldwide, over 18 rental car brands in 180 countries, and 220+ airlines, and gets travelers where they need to be at the best prices. bamm's smart apps for Web, iPhone and Android take the stress out of meetings and meeting management and ensure users are on time or able to be productive regardless of schedule changes. Integrations with Priceline, Uber, Uber Conference, Outlook, Gmail, combine with bamm's proprietary AI to create an effortless travel and meeting experience. https://www.getbamm.com
About FGI MSP (Fashion Group International of Minneapolis St. Paul)
Fashion Group International is a global, non-profit, professional organization with 5,000 members in the fashion industry. Founded in New York circa 1930, FGI provides insights on major trends and grants access to business professionals to the influence fashion plays in the marketplace. Fashion Group International of Minneapolis-St. Paul (FGI MSP) includes local professionals working in the fields of design and aesthetics – fashion, décor, design, food, jewelry, beauty and architecture – to name a few. The organization hosts events covering a range of topics and provides industry networking opportunities. http://minneapolisstpaul.fgi.org/
bamm When and Where Effortlessly is a registered trademark of DESTN8,LLC. All other trademarks are the property of their respective owners.