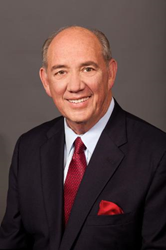 "I am excited about the potential for Grand Central to accumulate assets in the fast-moving auto retail industry," Mr. Rodriguez
Miami, Florida (PRWEB) July 24, 2017
Grand Central Automotive Partners GP, an emerging rollup of more than 100 auto dealerships nationwide, is pleased to announce that Ray Rodriguez, retired chairman of Republic Services Inc., has been named Chairman of the Board of Grand Central.
Mr. Rodriguez has extensive experience in both public company directorships and public accounting, and commands a broad knowledge and insight in external and internal audit functions. "Ray is a great addition to our team and we look forward to working with him given his experience and leadership." said Michael Corcelli, Chief Investment Officer at Grand Central.
"I am excited about the potential for Grand Central to accumulate assets in the fast-moving auto retail industry," Mr. Rodriguez said. "Although the steadily expanding industry is showing a reduction in pace, dealerships nationwide are enjoying continued strength in SUV and pickup truck sales, while managers are showing more discipline with fleet sales."
Mr. Rodriguez remains as a member of the Republic board of directors and Chair of its Audit Committee. Republic, a solid waste company with a $23 billion market cap on the New York Stock Exchange, was a subsidiary of Republic Industries alongside AutoNation prior to its initial public offering.
Mr. Rodriguez said Grand Central is well-positioned to evaluate dealerships nationwide as potential acquisition candidates, and anticipates the partnership can reach its goal of building a profitable dealership network.
Most notably, he said, Grand Central boasts a leadership team that is experienced in managing businesses in both prosperous and slower business cycles.
"The Grand Central team is highly capable of implementing restructuring methods that ultimately lead to turnaround situations," he said.
ABOUT GRAND CENTRAL AUTOMOTIVE PARTNERS GP
Grand Central Partners is a private equity opportunity to invest in U.S. retail automotive assets, namely more than 100 dealerships that show consistent profits and collectively generate annual revenues above $7 billion. The partnership's goal is to raise $500 million with an investment term of 8 years.
The Leadership Team:

Board Chairman Ray Rodriguez has 40 years of public accounting experience, including auditing automotive dealerships.
The Lead Operating Partner is currently one of the largest Nissan dealer operators in the world.
The Chief Financial Officer has more than 30 years of experience developing middle and back-office infrastructures.
The Chief Investment Officer has 20 years of experience managing alternative investment portfolios.
FOR MORE INFORMATION
Contact Michael Corcelli, Founder and Chief Investment Officer, Alexander Alternative Capital GP, LLC.
Phone: 786-574-5165 Ext. 1004
Email: mcorcelli(at)alexanderalternativecapital(dot)com
SOURCE Grand Central Automotive Partners GP