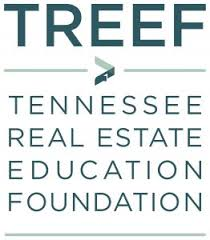 The instructor assessment, video conferencing coaching, and online modules all have data points we can measure to determine who is most committed to being stewards of our education in the state.
NASHVILLE, Tenn. (PRWEB) January 23, 2018
The Board of Trustees from the Tennessee Real Estate Education Foundation (also known as TREEF) has voted unanimously to proceed with retaining Doug Devitre to rethink how real estate education is being created, delivered, and marketed to real estate agents in the state.
It has become increasingly difficult for real estate organizations to offer education as a value proposition since there are many more alternatives in the classroom and online, at a fraction of the cost. This is negatively affecting registrations, attendance, and revenue, and for some local real estate boards this is a primary secondary source of income outside of dues. Real estate organizations are forced to revisit how their courses are structured with performance driven learning objectives, how they are marketed using the latest tactics, and how instructors can engage participants with the latest technology.
Finding someone who is a subject matter expert, can write a performance driven curriculum, is an expert at internet marketing, and can speak and train with the latest technology isn't as easy as you think.
Steve McDonald, Professional Development Director of the Tennessee REALTORS® and liaison to the Tennessee Real Estate Foundation, writes that "We had been searching years for a metrics-based, technology-driven, and comprehensive solution to improving the quality of education so that our members remain confident in our greatest value proposition. Once we spoke with Doug Devitre, we knew he could deliver everything we were looking for in a program and much more."
"I'm incredibly excited about the future for Tennessee REALTORS® and their foundation. They are making a considerable investment in the future of their instructors, their members, and the consumers who benefit from the education they receive. There's nothing else like it because most real estate education is based upon how many hours someone sits in a seat and doesn't measure what participants actually implement from their participation. We are going to measure, engage, and see observable improvement across 10 different skill categories," says Doug Devitre.
Benefits the Tennessee Real Estate Education Foundation will receive:

TREEF is perceived as a leader amongst its peers in the real estate family in delivering education to its members with its innovation in content creation and delivery techniques.
More knowledgeable agents decrease the number of complaints made by other REALTORS®, clients, and consumers.
Significant reduction in association operational costs with the introduction of new classroom delivery technologies to serve members across the state.
Happier education participants act as stewards to support TREEF education initiatives.
Faster approval of continuing education courses that adhere to strict quality guidelines.
Tennessee members are more engaged with the TREEF since it allows for multiple ways to participate without needing to travel.
Participants are more engaged with the curriculum with the adoption of new technology inside and outside of the classroom.
Members will be able to quantify their return on investment from their participation education so that they are more likely to engage in future offerings.
Stronger relationships with local associations and partners who will receive direct and indirect benefits from their participation in TREEF.
Easier options to train faculty without having them to travel.
Honor the Tennessee REALTORS® state association strategic plan.
"This isn't just another instructor development workshop," claims Steve McDonald. "The instructor assessment, video conferencing coaching, and online modules all have data points we can measure to determine who is most committed to being stewards of our education in the state." Devitre adds, "There's a next generation of expert educators who are starving for skill sets that go beyond real estate, education, and technology. We are building leaders that are able to demonstrate their success by practicing what we preach."
This program is anticipated to kickoff summer of 2018 and instructors or education providers who want to learn more can visit http://treef.dougdevitre.com to receive updates as it continues to develop.