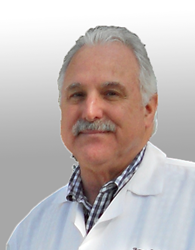 This study helps to stress the importance of maintaining optimal weight and points out the need to be persistent with an exercise program that will help keep the pounds off.
Santa Rosa, CA (PRWEB) July 26, 2017
Researchers now say that gaining just a small amount of weight can have a negative impact on the structure and function of the heart muscle over time, increasing long-term risk of heart failure. The study tracked a group of 1,262 adults (average age 44) who were originally free from heart disease and other conditions that put them at high risk for heart disease for seven years. Participants underwent MRIs scans of their hearts and multiple body fat measurements at the start of the study and then again seven years later. Scientists discovered that even a five percent weight gain led to an increased risk of thickening and enlargement of the left ventricle.
"We've known for some time now that patients who carry extra pounds are much more likely to develop heart disease," says NCMA cardiologist Dr. Thomas Dunlap. "This study helps to stress the importance of maintaining optimal weight and points out the need to be persistent with an exercise program that will help keep the pounds off."
One bit of good news from the study was revealed by those who actually lost weight. The participants of that group were more likely to exhibit decreases in heart muscle thickness, resulting in lower risk of heart disease.
"It's important to take steps to improve heart health before a problem arises," says Dr. Dunlap. "If maintaining weight at optimal levels can decrease a person's chances of developing heart disease over time, then making lifestyle choices to improve cardiovascular health will also improve quality of life, while lowering the risk for heart disease. Once symptoms begin to manifest, walking back the clock to earlier levels of cardio health is not always easy, or in some cases; even possible."
Heart Disease is Serious Business
According to the American Heart Association more than 5 million people in the United States suffer from heart failure, less than 50 percent of those with heart failure live a full five years following diagnosis. The deadly duo of heart disease and stroke are among the most prevalent and costly health complications today. Heart disease or stroke wreak havoc on people's lives measured in increased medical bills, lost wages and decreased quality of living.

1.5 million heart attacks and strokes occur every year in the United States
800,000 deaths occur from heart disease each year, a total of 1 in every 3 deaths – about the same number as die from cancer, respiratory disease and accidents - combined
150,000 of deaths from heart disease occur in people under age 65
$320 billion in health care costs and lost productivity were attributed to heart disease and stroke in 2011
The top five ways to get a handle on heart disease include; managing high blood pressure (talk to your doctor), take up a daily routine of physical activity (at least 20 minutes per day), make an effort to eat whole foods (avoid processed alternatives), avoid excess salt and quit smoking.
About NCMA Cardiology Services
From cardiac catheterization to open-heart surgery, from electrophysiology to rehabilitation and prevention, the NCMA's Cardiovascular Services team is dedicated to delivering the highest quality care and the best patient results. The professional staff not only maintains its commitment to patients' health and well-being but maintains a tradition of excellence and expertise in the practice of the most current, innovative treatments in cardiovascular medicine. For more information, visit the NCMA website.