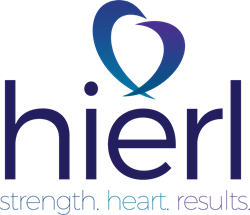 "Scott Smeaton's ten-year accomplishment signifies an active commitment to advanced knowledge and professional development."
Fond du Lac, WI (PRWEB) July 26, 2017
Mr. Scott Smeaton was awarded a certificate of achievement recognizing ten consecutive years as active affiliation with Certified Risk Managers. The CRM designation requires an annual continuing education update ensuring that his education is always up-to-date and relevant.
"Scott Smeaton's ten-year accomplishment signifies an active commitment to advanced knowledge and professional development," stated William T. Hold, Ph.D., CIC, CPCU, CLU, President of The National Alliance for Insurance Education & Research, and co-founder of Certified Risk Managers. "Having and applying up-to-date technical knowledge is what distinguishes the most successful risk management practitioners. Customers, associates, and the insurance profession as a whole benefit from such dedication and committed leadership."
Certified Risk Managers is a member of The national alliance for insurance education & Research. The CRM Program is an independent education and designation program designed expressly for professionals in risk management and related fields.
About Hierl Insurance Inc.
A third-generation family owned business, Hierl's goal is for you to "Expect More and Demand Better." Since 1919, Hierl has earned the trust of Wisconsin employers by using insight and innovative technology to create unique strategies that protect business owners, their employees and their budgets. Hierl's mission is to provide clients with the wisdom and tools necessary to build a more engaged, productive and loyal workforce. With locations in Fond du Lac and Appleton, Hierl's expertise in employee benefits, commercial insurance, human resources and wellness creates a great business team. Learn more at hierl.com or connect on Facebook,Twitter and LinkedIn.