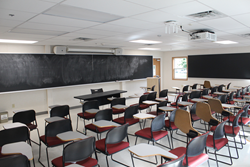 Vanguard Modular Building Systems is working to spread the word, to those in need, that they have available portable modular buildings in East Texas
Splendora, Texas (PRWEB) September 05, 2017
In the wake of Hurricane Harvey, Vanguard Modular Building Systems is experiencing a sharp demand increase in East Texas for temporary modular buildings and permanent modular construction. The demand is primarily driven by businesses, schools, and healthcare organizations that experienced flooding and are trying to get clean, dry, and comfortable space quickly. Texans in Houston, and surrounding East Texas towns, are seeking temporary modular buildings; because they are the fastest solution for urgently needed office and classroom space.
Vanguard Modular Building Systems is working to spread the word, to those in need, that they have available portable modular buildings in East Texas. Offering flexible lease, sale and financing options, they want to help as many Texans as possible. Their comfortable modular office building and classrooms are delivered right to your site, so your organization can resume operations quickly.
As the demand is increasing for modular buildings, so is Vanguard Modular's heartfelt concern for those that have to face the steps of recovery, from the devastating impacts left behind by Hurricane Harvey. Each individual story further invigorates Vanguard Modular's resolve to help as many Texas schools, businesses, and healthcare facilities as possible. Vanguard's own Texan employees, in the Houston area, are also sharing first hand experiences with the rest of their company.
Vanguard Modular Building System's team, in Splendora, Texas, is helping organizations in the hardest hit areas of Texas get the clean, dry, climate controlled space needed. If you need temporary modular building space and want to work with a reputable company, you will want to get in contact with them.
Since establishment in 1998, Vanguard Modular Building Systems has been trusted by Houston area schools, businesses, and healthcare providers to supply high quality temporary and permanent modular building solutions, with superior customer service. Vanguard Modular is proud to provide space modular building solutions to the entire state of Texas, the Gulf Coast States, and the East Coast of the United States.