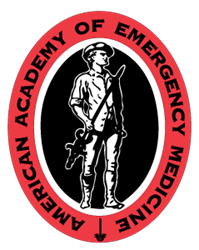 Milwaukee, WI (PRWEB) September 07, 2017
The American Academy of Emergency Medicine (AAEM) is pleased to announce a partnership with Emergency Physicians Insurance Exchange (EPIX) to debut the AAEM Insurance Program, a new member benefit.
About EPIX
EPIX is a partnership of some of the best independent emergency and urgent care medicine groups around the country and is focused on providing long-term, stable and affordable insurance. As an AAEM Recommended Carrier, EPIX will provide preferred rates on group plans based on AAEM membership and exclusive individual and group plans.
AAEM Insurance Program
The program offers life and health insurance including individual and group: Disability, Life, Health, Qualified/Retirement Planning, Long-Term Care, and Group Dental.
The program also features property and casualty insurance including: Medical Professional Liability, General Liability, Property, Directors and Officers, Employment Practices Liability (EEOC), Workers' Compensation (by state), Errors & Omissions, Business Owners, and Fiduciary.
Designed for the Emergency Physician
AAEM president, Kevin Rodgers, MD, FAAEM, noted, "We are excited to present this exclusive insurance program for our members, one that is designed specifically for the emergency physician that offers comprehensive coverage options and a preferred rating structures for ED groups."
###
The American Academy of Emergency Medicine (AAEM) is the specialty society in emergency medicine today. As an organization, AAEM believes achievement of board certification represents the only acceptable method of attaining recognition as a specialist in emergency medicine.
For more information, please visit http://www.aaem.org or call 800-884-2236.