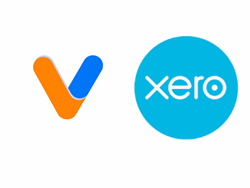 Connecting Veem with Xero simplifies international payments even further by eliminating double entries and simplifying reconciliation
SAN FRANCISCO, CA (PRWEB) September 07, 2017
International payments pioneer, Veem, today announced an integration with cloud-based accounting software Xero. The integration will enable Xero users and accounting professionals to automatically sync vendor bills from Xero into Veem to streamline international payments, save time and money, and limit human errors.
With the Veem integration, Xero users can seamlessly pay international bills through the familiar Xero platform. When a user enters a bill in Xero, the bill automatically can be paid through Veem's global payment platform. The Veem platform supports global payments in US Dollars as well as multiple currencies to over 60 countries. Users are able to see exchange rates as well as the currency related to the payments. Additional automation ensures that Veem payment IDs are automatically added to Xero bank reconciliation reports.
The Veem platform is an essential tool for small and medium businesses paying international vendors. "Connecting Veem with Xero simplifies international payments even further by eliminating double entries and simplifying reconciliation," commented Mark A Gilbert, President, CEO of MBS Accounting Technology & Advisory, an accounting firm specializing in Bookkeeping, Accounting Technology Integration, and CFO Reporting Services.
Veem​ Helping Automate Accounting
The Veem global payments platform now allows financial professionals to bypass the cumbersome bank-to-bank international wire transfer process and send global payments through a simple interface in a matter of clicks, not hours. Through the Veem - Xero integration, Xero customers now have access to simple, more automated international wire transfers.
"We're excited about the additional functionality the Veem integration brings to our customers," said Sid Maestre, Head of Developer Evangelism, Xero. "Global platforms like Xero and Veem have a massive opportunity to eliminate the headaches small business owners face doing trade across borders, in turn helping their businesses thrive."
The​ ​Veem-Xero​ ​Impact​ ​on​ ​Global​ ​Trade
Both Veem and Xero serve small to medium-sized business, which in the U.S. account for ninety-four percent of global trade by volume. Both Veem and Xero have large global customer bases, who send and receive payments to and from customers and suppliers around the world regularly.
"Veem is the global bridge that brings businesses, their customers, and suppliers closer together. We're here to support the network of small businesses that power the global economy," said Marwan Forzley, CEO and founder of Veem.
About​ ​Veem
Veem is a next generation platform for business-to-business payments. Veem enables businesses to send and receive payments in local currency with a few simple steps using our unique multi-rail technology across several global networks. Founded by a world class team of industry veterans with over 100 years of combined experience in payments, payment processing and banking IT infrastructure management, we aim to change the financial payment system through innovation. Our mission is to change the legacy financial payment system through innovation and improve the costly and outdated payments industry by building a new user focused financial ecosystem that services businesses globally.