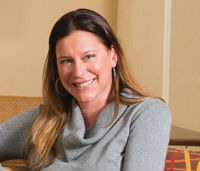 OEM will be the voice of the association
Chicago, IL (PRWEB) September 18, 2017
PMMI Media Group will relaunch Packaging + Processing OEM, as OEM magazine, in January 2018. OEM magazine will be the official publication of PMMI, The Association for Packaging and Processing Technologies. The Spring edition will be distributed to PMMI Members, as well as non-member companies who build packaging and processing machinery. Trade journalist Stephanie Neil will head the editorial efforts as Editor in Chief, overseeing the quarterly magazine and companion website.
OEM's editorial scope will appeal to a wide range of professionals. CEOs and senior managers can learn about best practices, hiring, training and compensation. Production, operations, quality control professionals and engineers will find information on the latest components and controls, automation and machine design topics. And sales and marketing teams will learn about market research, industry reports from PMMI, plus upcoming show and event news.
"OEM will be the voice of the association," said Editor Stephanie Neil, "with content that reflects the range of services PMMI provides. From solving operational challenges to leveraging business intelligence and training for a competitive advantage, these topics will be woven into the fabric of each issue, alongside updates in areas such as machine design, automation, connectivity, components and emerging technology." As Senior Editor of Automation World, covering batch and hybrid industries, and with over 20 years as a journalist reporting on manufacturing and technology, Neil is well qualified to head the OEM editorial team, assisted by Natalie Craig, Managing Editor. Jim Chrzan, PMMI Media Group's VP Brand Development is Publisher of OEM and Ricky Angel is Associate Publisher.
"As we move forward from Packaging + Processing OEM and honoring the legacy of PMT magazine, we are looking forward to producing the official publication of PMMI, serving members and non-members who build packaging, processing, material handling and converting equipment," said Publisher Jim Chrzan.
Current recipients of Packaging + Processing OEM will automatically receive OEM magazine in the Spring of 2018. Non-subscribers can sign up on the current website at http://www.pp-oem.com.
About PMMI Media Group
PMMI Media Group is a market-leading B2B media company that produces information for packaging, processing and automation professionals, bringing together solution providers and end-users and facilitating connectivity throughout the supply chain. Its world class media brands — Packaging World, Automation World, Healthcare Packaging, Contract Packaging, Packaging + Processing OEM and ProFood World — are proven leaders in covering this diverse and dynamic marketplace, and its digital products incorporate leading edge media technologies to deliver informed, actionable business intelligence to the industry. PMMI Media Group also produces the Automation Conference & Expo, an annual education and networking forum, taking place in Chicago each spring. 
PMMI Media Group is a division of PMMI, The Association for Packaging and Processing Technologies, a trade association representing more than 800 North American manufacturers and suppliers of equipment, components and materials as well as providers of related equipment and services to the packaging and processing industry. 
Learn more at PMMIMediaGroup.com
For more information:
Amber Miller, Marketing Manager
PMMI Media Group
Phone 312-222-1010