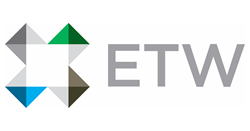 The City of Chandler is proud to welcome ETW to our community" - Chandler Mayor Jay Tibshraeny
CHANDLER, Ariz. (PRWEB) September 12, 2017
Execute to Win (ETW) has taken residence in the heart of Downtown Chandler. The new ETW headquarters will open up to guests from 4-6 p.m. Wednesday, Oct. 4, at 25 S. Arizona Place, Suite 510. A ribbon-cutting ceremony and remarks will begin promptly at 4:45 p.m.
It is an exciting time for ETW as the relocation has poised them for further growth and expansion. Within the next year, ETW plans to take over additional square footage in order to accommodate the fast-growing team.
"It really is a milestone for us as we've found our home in Chandler," said ETW Chief Executive Officer Lee Benson. "As we transition from 'start-up' to 'growth' mode, we appreciate the business climate in the Downtown Chandler community. I am confident this was the right move for us as we expand."
The Mayor and the Chandler City Council will be in attendance to welcome ETW, as well as members from the Chandler Chamber of Commerce and Downtown Chandler Community Partnership.
"The City of Chandler is proud to welcome ETW to our community," said Chandler Mayor Jay Tibshraeny. "With CEO Lee Benson's track record for growing and sustaining successful businesses, we look forward to ETW being a fixture in the Chandler community for years to come."
Schedule of Events:
4:00

Meet & Greet: Tour the space and meet our team
Enjoy Refreshments: Hors d'oeurves, wine, beer and non-alcoholic beverages provided
4:45

Ribbon Cutting: Words from the Mayor, Chandler Chamber of Commerce and ETW CEO
6:00 

Thank you for Attending: Don't forget to grab your ETW Swag bag on the way out!
Guests should RSVP to Celeste Suarez no later than Wednesday, Sept. 27, at celeste.suarez(at)etw.com or online at offers.etw.com/etw-ribbon-cutting. Free parking is available north of the building, or in the First Credit Union parking garage south of the building.
For more information about ETW, visit etw.com.
About ETW
ETW provides a platform to track, evaluate and measure employee performance against the major objectives of the organization. Easily execute and translate long-term strategy into clear, actionable goals. With ETW you can effectively communicate the company's roadmap to success and engage everyone throughout the organization with that roadmap. ETW is your platform for turning strategy and culture into tangible results. Learn more at etw.com