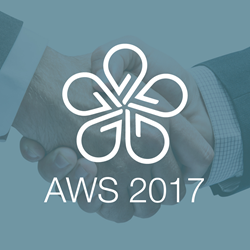 (PRWEB) September 08, 2017
Private Finance: Confronting the Unfamiliar
Date: November 28th
Time: 12:00-6:00pm
Location: JW Marriott Austin | 110 E 2nd St, Austin, TX 78701
Workshop Overview
With the White House offering few alternatives, private finance may soon become a reality for many municipalities across North America. It is an unfamiliar world for most. This workshop will provide an introduction to the ways in which private investors can work with public water utilities to address infrastructure needs. Co-organized by the National Association of Clean Water Agencies and Global Water Intelligence, this workshop aims to provide answers to the following questions:

What are the different P3 models available and how do they work?
How do the numbers add up from a rate payer's perspective?
What are the ingredients of a successful P3 from a utility's perspective?
What is the best PR strategy for addressing public concern about P3s?
How will a P3 impact other utility operations?
Is it worth all the trouble?
Led by experienced P3 professionals, the workshop features presentations from utility leaders involved in successful P3 water projects such as Bayonne (NJ), San Antonio (TX) and Carlsbad (CA), as well as input from the leading private investment funds involved in the water sector.
Ahead of the American Water Summit 2017, this pre-conference event is aimed at utility executives needing to understand the P3 proposition for water infrastructure finance in a discrete, off-the-record and commitment-free environment.
Price:
$200 for NACWA and partner agencies
$0 Global Water Leaders Group program at the American Water Summit 2017
$695 Non-utility participants
Book your seat for this exciting pre-conference workshop at http://www.americanwatersummit.com/private-finance/.
About The American Water Summit
Now in its 8th year, The American Water Summit is the forum for discussion and decision making at the highest level of the water sector, facilitating proactive partnerships that will form the linchpins of the business in the years to come. 
As the American water sector grapples with potential federal infrastructure initiatives and the recovery of key industrial end-markets, public and private sector thought-leaders will assess the opportunities for partnerships and technology innovation through three session strands: Emerging Opportunities, The Chief Technology Officer Forum, and Leading Utilities of the World. 
Join this select group of influencers on November 29-30th in Austin, Texas for an unrivaled networking opportunity. 
Register for the full conference by Sept. 15th to get the Early Bird rate. Booking: http://www.americanwatersummit.com/ 
For questions, contact Mark Richards, Head of Sales, GWI, at +1 512 716 8532 or by email at mark.richards(at)globalwaterintel(dot)com.