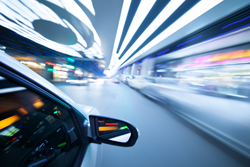 This software is user-friendly and convenient for all parties involved in the regulatory operation. It has robust security, real-time dashboards, and comprehensive and easy-to-use reporting tools
St. Louis, MO (PRWEB) September 18, 2017
Mitchell Humphrey & Co. will be participating in this year's annual International Association of Transportation Regulators (IATR) Conference in Austin, TX, September 24 – 27, 2017. This Conference is attended by transportation regulators from all over the world.
"This industry is continually undergoing change. Regulators need a system to automate and streamline their operations; a system with the flexibility to adapt to an ever-changing industry. That is what we offer with this module of FastTrackGov," stated Beth Humphrey-Watts, Account Executive, and Vehicle for Hire Industry Specialist at Mitchell Humphrey & Co.
Mitchell Humphrey & Co.'s FastTrackGov Vehicle for Hire Regulation and Reporting Software automates driver, owner and vehicle registration, licensing/permitting, inspections, enforcement, medallion inventory tracking, customer compliments or complaints, and numerous other functions specific to the vehicle for hire industry. The software has been designed to benefit all stakeholders in the vehicle for hire industry, including: drivers, owners, inspectors, enforcement staff, citizens, and management.
"This software is user-friendly and convenient for all parties involved in the regulatory operation. It has robust security, real-time dashboards, and comprehensive and easy-to-use reporting tools," explains Beth Humphrey-Watts.
About Mitchell Humphrey & Co.
Mitchell Humphrey & Co. offers a broad range of software including Financials, Community Development, and Vehicle for Hire Regulation applications. Visit http://www.fasttrackgov.com/solutions/vfh/ or http://www.mitchellhumphrey.com to learn more.