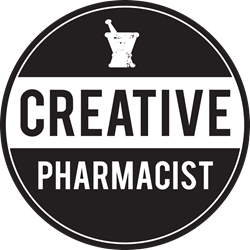 "This partnership is much more than providing a clinical or billing platform," said David Pope, PharmD, CDE, chief of innovation and co-founder of Creative Pharmacist. "In collaboration with the WSPA, we want to demonstrate the value of pharmacists as practitioners and move the profession forward."
Evans, GA (PRWEB) September 28, 2017
The Washington State Pharmacy Association (WSPA) and Creative Pharmacist have formed a strategic partnership to offer the STRAND® intervention platform to Washington State pharmacies at a deeply discounted rate. Creative Pharmacist is an industry leader in helping community pharmacies expand the clinical services they provide to their chronically ill patients and developer of the STRAND® intervention platform.
As a preferred business partner, Creative Pharmacist will collaborate with the WSPA to provide pharmacies with the tools they need to engage patients, provide clinical interventions, securely communicate with other providers, and bill for medical services.
Washington State now considers pharmacists as medical providers. Recent changes in Washington State laws require commercial health plans to include pharmacists in their provider networks. As a result, patients will have access and insurance coverage for healthcare services provided by pharmacists. Pharmacists like other healthcare providers can enroll in provider networks and bill for covered clinical services within their scope of practice, such as chronic disease management, immunization and tobacco cessation.
"Billing medical claims is a tremendous step for pharmacists. It significantly increases the pharmacists' value on the healthcare team, but it also requires documentation and billing software that integrates into pharmacy management systems. The STRAND® platform is a solution that meets the needs of our pharmacists who wish to bill health plans as medical providers," said Jeff Rochon, Chief Executive Officer of the WSPA. "Using the STRAND® platform, pharmacists can focus on caring for patients while ensuring appropriate documentation, claims submission, and secured transmission of patient information to other providers."
The STRAND® platform is a first-of-its-kind intervention system, allowing pharmacists to document, communicate, and bill for the clinical services they provide, such as diabetes education, chronic care management, and A1c testing. The STRAND® platform is also the first pharmacy-focused platform in the country with the ability to develop the Pharmacist eCare Plan, a shared document detailing a patient's current medication regimen and health concerns, including drug therapy problems and medication support needs, in addition to the pharmacy's interventions.
"This partnership is much more than providing a clinical or billing platform," said David Pope, PharmD, CDE, chief of innovation and co-founder of Creative Pharmacist. "In collaboration with the WSPA, we want to demonstrate the value of pharmacists as practitioners and move the profession forward."
With this new partnership, WSPA members will enjoy a discounted rate for the STRAND® intervention platform with single sign-on integration and bidirectional data transfer. Plus, pharmacies currently using the STRAND® platform will be able to utilize these new features at no additional cost. It's a seamless partnership that offers an integrated solution for documentation and billing of medical services.
About Creative Pharmacist
Co-founded by a community pharmacist and a technology expert in 2008, Creative Pharmacist, developer of the STRAND® clinical platform, is the U.S. market leader in helping pharmacists launch clinical services within their community. They support community pharmacists across the country in engaging patients with chronic disease, such as diabetes, through STRAND®, a wide-reaching intervention, documentation, and education platform capable of developing the new Pharmacist eCare plan. Their mission is to transform the community pharmacy marketplace by inspiring and empowering pharmacists to engage clinical pharmacy practice to improve both the health of their business and the health of their patients. For more information, please visit: http://www.creativepharmacist.com .
About WSPA
Founded in 1890, the WSPA is a professional trade association representing pharmacists, technicians, student pharmacists, and pharmacies in all practice settings. The WSPA advocate on behalf of its members to ensure pharmacy professionals are recognized, engaged and valued as essential to the healthcare team. For more information, please visit http://www.wsparx.org.