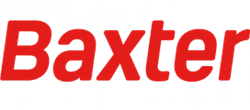 Both Anderson and his partner Angie Quinn, "encourage our employees and customers to stop by our dealerships on October 2nd – giving blood is a small act of kindness that has big impact."
OMAHA, Neb. (PRWEB) September 29, 2017
The American Red Cross recently put out an urgent request for help after Hurricane Irma forced the cancellation of dozens of Red Cross blood drives in Alabama, Georgia, North Carolina, and South Carolina, resulting in nearly 2,800 uncollected blood and platelet donations.
Baxter Auto Group is answering the call for help by holding community blood drives at three of its dealerships next week.
"Omahans are known for their generosity and stepping up to help those in need. Donating blood is one way for our community to support victims in the wake of the devastating hurricanes that have impacted our fellow Americans," said Baxter Auto Group President, Mickey Anderson. Both Anderson and his partner Angie Quinn, "encourage our employees and customers to stop by our dealerships on October 2nd – giving blood is a small act of kindness that has big impact."
The community blood drives will take place Monday, October 2nd from 10:00 a.m. to 3:00 p.m. at Toyota La Vista (7204 S 124th Circle), Westroads (808 N 102nd Street), and West Dodge (17950 Burt Street) locations. Appointments can be made by using the Red Cross Blood Donor App, visiting redcrossblood.org or by calling 1-800-RED CROSS (1-800-733-2767).
All blood types are currently needed however Platelet and type O blood donations are especially critical right now.
"We appreciate Baxter Auto Group's willingness to help and we are asking all potential donors, both current and first-timers, to donate blood or platelets during this blood drive," said Terri Vitallo with the American Red Cross.
As a thank you for donating, donors will be given a car wash voucher for participating dealerships which can be redeemed that day or at a later date.
About Us
Baxter Auto Group is Nebraska's largest retail automotive company, with nearly 2,000 employees throughout its 19 dealerships in Omaha, Lincoln, Colorado Springs and Kansas City. As a family-owned and locally-operated company, Baxter Auto Group delivers a superior car-buying an ownership experience with a focus on providing great customer service. The company continues delivering on the vision created 60 years ago by Talton (Tal) Anderson, who took over a single dealership in 1960 from Johnny Baxter.
Media Inquiries:
Julia Doria, Chief Marketing Officer, Baxter Auto Group, jdoria(at)baxterauto(dot)com, 402-639-5795.