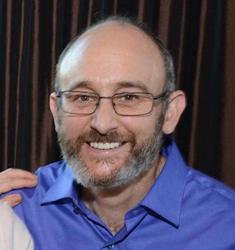 Lake City, CO (PRWEB) October 10, 2017
Looking for ways to improve energy performance differentiate projects from competitors?
Take advantage of this webinar, presented by HERS rater Les Lazareck of Home Energy Connections, to learn about how home energy ratings, like the HERS Index Score, can add value through enhanced energy efficiency, lower energy bills, and higher resale value.
Register Now at http://www.greenbuildermedia.com/impact-series/attract-more-customers-with-home-energy-ratings
About the presenter: Les Lazareck is a building performance expert focused on maximizing the comfort, health, safety, energy efficiency and durability of both commercial and residential buildings through his company Home Energy Connection, LLC founded in 2006.
Les is a Certified Energy Manager (CEM); RESNET Home Energy Rater, Trainer and Quality Assurance Designee; and a Building Performance Institute (BPI) Healthy Home Evaluator, Building Analyst, Envelope, Air Conditioning & Heat Pump Professional, Energy Auditor, Quality Control Inspector Trainer and Proctor. He has provided building science trainings across the country and in the Ukraine and has presented in many national conferences. Les lives in a net zero electric home and is committed to ensuring building owners get the performance their building was designed.
This webinar is sponsored by Powershift by NV Energy, https://www.nvenergy.com/save-with-powershift