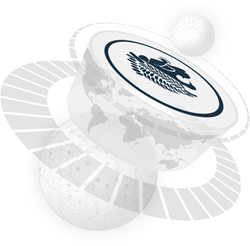 Singapore (PRWEB) October 03, 2017
LydianCoin Pte. Ltd. is pleased to announce its upcoming Lydian token (LDN) offering. The Company understands there may be interest in learning more about the Lydian token, which is expected to be available for pre-sale from today through October 20, 2017 and to be generally available for purchase beginning October 20, 2017 (the "Issuance Date") through October 27, 2017. The Whitepaper, which contains all information relevant to the Lydian token and the offering, is available here: http://www.lydian.io.
Purchasers should note that there is a minimum purchase amount of 4,001 LDN tokens. Tokens may be purchased using Bitcoin or Ethereum.
Lydian tokens will be sold from now through but not including the Issuance Date at a discount of 25%. Thereafter, Lydian token shall be sold pursuant to the following discount schedule:

On the Issuance Date: 20% discount
2 Hours after the Issuance Date: 15% discount
24 Hours after the Issuance Date: 10% discount
From the day after the Issuance Date through October 27, 2017: no discount
In order to purchase Lydian tokens, purchasers will be required to complete, execute and deliver to LydianCoin Pte. A Token Purchase Agreement, in which purchasers represent that they have such knowledge and experience in financial, business and tax matters as to be capable of adequately evaluating and analyzing the merits and risks relating to the purchase of Lydian tokens and that they are permitted to own Lydian tokens, all as set forth under the Whitepaper. Purchasers will be required to provide certain other identifying information, all as will be set forth more fully in the related Token Purchase Agreement.
If interested in receiving a follow-up email and to have the opportunity to purchase Lydian tokens, please reply to tokensale(at)gravity4(dot)com and provide the following information:
Full Legal Name
Date and place of birth
Nationality/citizenship
Location of Domicile (state and country)
The number of LDN Tokens you wish to purchase at Pre-Sale.
*Please note the minimum at the Pre-ICO sale will be 4,001 tokens equivalent to $3.75, equivalent to $15003.75 in BTC/ETH.
All inquiries regarding token sales should be directed to tokensale(at)gravity4(dot)com
Lydian Team
LYDIAN TOKENS HAVE NOT BEEN AND WILL NOT BE REGISTERED UNDER THE SECURITIES ACT OF 1933 OR UNDER THE SECURITIES LAWS OF ANY STATE OR FOREIGN JURISDICTION AND MAY NOT BE SOLD, TRANSFERRED OR DISPOSED OF EXCEPT AS PROVIDED IN THE WHITEPAPER.