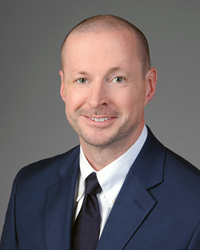 (PRWEB) October 11, 2017
Cherry Bekaert LLP ("the Firm"), recognized as one of the leading public accounting firms in the nation, is pleased to welcome Kirk A. Hesser, MS, as a Managing Director in the Firm's growing Atlanta practice.
As the National Leader of its Transfer Pricing Services group, Hesser will manage an experienced team of economists and tax professionals in serving the transfer pricing and international tax needs of the Firm's multinational clients.
Hesser has extensive knowledge and background assisting clients with transfer planning and savings strategies, global transfer pricing compliance documentation, transfer pricing controversy defense, and partnering with industry and outside legal advisors defending and structuring complex business transactions across the world.
"Kirk has a stellar reputation in the Transfer Pricing arena," stated Brian D. Dill, JD, LLM, Cherry Bekaert's National Leader of International Tax Services. "He is a well-respected and sought-after advisor on complex transfer pricing issues, and we are excited to have him as part of our overall International Tax team."
Prior to joining Cherry Bekaert, Hesser held senior tax director and principal positions within the international tax practices of Big Four and national accounting and consulting firms.
Hesser is a graduate of Oklahoma State University, where he received Master and Bachelor of Science degrees in Economics.
About Cherry Bekaert LLP
As a nationally recognized, growth-oriented firm, Cherry Bekaert has the resources to take your business as far as you want to go. The Firm's industry specialists already know your marketplace, so they can help you make the most of emerging opportunities while minimizing compliance headaches. With their down-to-earth style and wealth of practical advice, you will find Cherry Bekaert an indispensable part of your team.
Ranked among the largest accounting firms in the country, Cherry Bekaert specializes in offering solutions that impact their clients' ability to grow. For more than 65 years, global corporations, private businesses, government entities, nonprofits, emerging firms and successful individuals have relied on Cherry Bekaert to guide them forward as their growth partner.
Cherry Bekaert LLP is an independent member of Baker Tilly International. Baker Tilly International is the world's 8th largest accountancy and business advisory network by combined fee income of its independent members. Baker Tilly International member firms specialize in providing accountancy and business advisory services to entrepreneurial, growing businesses and mid-market listed corporates worldwide. | cbh.com