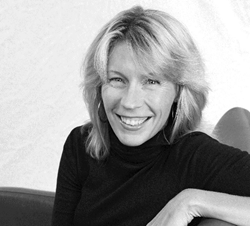 Betsy's goal is to ensure HIMSS Media is a best-in-class media company, by embracing innovation in the way we deliver HIMSS' information to our audiences, and solutions to our customers
CHICAGO (PRWEB) October 17, 2017
HIMSS Media, the fastest growing B2B media group focused exclusively on health and technology, announced today it has appointed industry veteran Betsy Kominsky as Vice President of Sales and Business Development.
Kominsky will oversee the national sales strategy and will build upon HIMSS Media's impressive revenue growth in recent years. She will play a key role in Media's continued evolution into a digital marketing services, education, information, and events company serving HIMSS' global audience of health and technology professionals.
Kominsky brings over 25 years' experience in leading revenue teams to success and will oversee the development of new, integrated marketing solutions to meet clients' needs, along with building a team of marketing consultants and subject matter experts.
"The HIMSS Media team is thrilled that Betsy has taken the role, and we're looking forward to working together to grow the business and support HIMSS' mission and business objectives," says John Whelan, Executive Vice President of HIMSS Media. "Betsy's goal is to ensure HIMSS Media is a best-in-class media company, by embracing innovation in the way we deliver HIMSS' information to our audiences, and solutions to our customers."
Kominsky joined the HIMSS Media team two years ago as Vice President of Marketing Solutions and played an integral role in driving the group's revenue growth by developing a stream of new products. Working with Frank Cutitta, Director of the Center for Content Analytics; and Patty Enrado, Senior Manager of Custom Content, Kominsky launched the HIMSS Media Lab that championed the use of data and content analytics to build integrated marketing solutions. Kominsky also developed the HIMSS' Strategic Partner program, working across the organization to build integrated solutions and value for key strategic partners, leading to improved customer experience, satisfaction, and growth.
"I'm delighted at the opportunity to lead the HIMSS Media team at such an exciting time, and foresee many opportunities for accelerated growth in the year ahead," says Betsy Kominsky. "The health technology community is increasingly global, rapidly evolving, and disrupted by new technologies that revolutionize the promise of better health. The Media group plays a key role in helping to connect our audiences to HIMSS' incredible content, and our clients to these audiences, by effective use of data-driven insight and integrated, measurable marketing solutions."
About HIMSS
HIMSS is a global voice, advisor, convener, and thought leader of health transformation through the best use of IT with a unique breadth and depth of expertise and capabilities to improve the quality, safety, and cost-effectiveness of health and healthcare. Through its network of over 1 million professionals, including 64,000-plus members, HIMSS advises leaders, stakeholders and influencers globally on IT best practices to ensure decision-makers have the right information at the right time to make the right decisions. HIMSS North America, HIMSS Analytics, Personal Connected Health Alliance, HIMSS Media and HIMSS International (HIMSS Europe, HIMSS Asia and HIMSS Middle East) are the five business units of HIMSS. A not-for-profit headquartered in Chicago, Illinois, HIMSS has additional offices in North America, Europe, United Kingdom, and Asia.
About HIMSS Media
HIMSS Media is the fastest growing B2B media group focused exclusively on healthcare and technology markets. Through its suite of market-leading brands, such as Healthcare IT News, Healthcare Finance and MobiHealthNews, HIMSS Media delivers news, analysis and must-have information to an audience of senior healthcare and technology influencers. HIMSS Media is also the leading producer of important live events, such as the Healthcare Security Forum, Pop Health Forum, Cloud Computing Forum, Precision Medicine Summit, Patient Engagement & Experience Summit, Machine Learning & AI for Healthcare, Revenue Cycle Solutions Summit, and Big Data and Healthcare Analytics Forum.