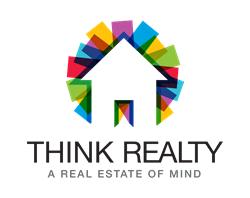 This partnership builds on Think Realty's mission to provide the best education and networking opportunities for real estate investors.
KANSAS CITY, Mo. (PRWEB) October 18, 2017
Information Management Network (IMN) and Think Realty have a partnership agreement for six IMN real estate conferences per year. The agreement brings together two leading real estate investment education platforms that share the goals of educating, empowering, inspiring and providing excellent networking opportunities for real estate investors. The partnership will expand resources and education opportunities for IMN and Think Realty audiences and members.
Beginning with IMN's Sixth Annual Single-Family Rental Investment Forum, December 4 in Scottsdale, Arizona, IMN will place 16-page supplements in Think Realty Magazine, which will be handed out at the conferences. The inserts will feature industry news and specific conference information including conference schedules and speaker profiles. The magazines and inserts will also be distributed to Think Realty's membership base around the six IMN conference dates.
"IMN is proud to collaborate with Think Realty as we build and expand these vital conferences for the single-family rental industry," said Stacey Kelly, vice president of marketing at IMN. "We look forward to continuing this partnership for many years to come."
"IMN has earned a stellar industry reputation. This partnership builds on Think Realty's mission to provide the best education and networking opportunities for real estate investors," said Eddie Wilson, president of Think Realty.
Real estate investment industry service providers will have an opportunity to reach their target audience through the inserts. Contact Rodney Halford, vice president of media sales at Think Realty, for advertising opportunities: rhalford(at)thinkrealty(dot)com.
IMN, founded in 1994, is a global organizer of institutional finance & investment conferences. In 2004, the business was acquired by Euromoney Institutional Investor PLC, a U.K. company listed on the London Stock Exchange. IMN's events cater to four areas: Structured Finance, Real Estate, Distressed Assets and Investment Management. IMN's Real Estate division produces industry-leading educational and networking forums for Real Estate Opportunity & Private Fund, Mezzanine Lending, Non-Traded REIT, Single Family Rental Investments, Data Centers, CFOs, Multifamily and Bank & Special Asset Executive professionals. More information on IMN's Real Estate conferences can be found at https://www.imn.org/group/real-estate/.
Think Realty is a central education and information resource for new investors and seasoned professionals. Think Realty's national conferences, website content and Think Realty Magazine provide members with valuable tools that help them to optimize their competitive advantage, succeed in the industry, achieve wealth-building goals and live a life of purpose. Think Realty is part of Affinity Worldwide. More information can be found at http://www.thinkrealty.com and http://www.affinityworldwide.com.
For additional comments or questions please call or email
Laura Chalk, PR Manager
Affinity Worldwide
816-398-4111 x 86172
lchalk(at)affinityworldwide(dot)com