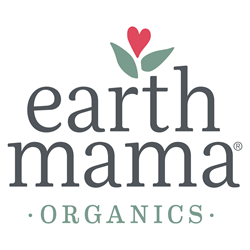 PORTLAND, Ore. (PRWEB) October 18, 2017
Earth Mama Angel Baby is now Earth Mama® Organics – the same herbal organic and natural products that pregnant women and new mamas trust – with an exciting new look and powerful new tag line to bring the brand to a new generation.
Grounded in Nature, Powered by Love™ is not just the brand's new tagline, it's a statement that speaks to the heart of what Earth Mama Organics is about. For more than a decade they have been committed to formulating the most effective safe herbal care to support the entire journey of motherhood: pregnancy, postpartum, breastfeeding and baby care. This new packaging updates the old Earth Mama Angel Baby look and feel while retaining the same effective formulas and ingredients to bring trusted and time tested herbal products to a new generation of parents.
"As millennials start to have children of their own we decided it was time to change the way we look and the way we talk to our customers. These are people who have grown up with organics, and they benefit from their parents' concern about high quality safe ingredients. What they once considered kind of annoying and too much information from their parents is just second nature as they become parents themselves," says founder, formulator and CEO Melinda Olson, a former nurse and expert in safe herbal tea and personal care. "Earth Mama's new look and tag line really represent who we have always been, and where we want to be, talking mama to mama. And have you seen our new logo? It's like an herbal hug, from our heart to yours!"
Earth Mama® Organics rebirth includes:

New logo
New tagline
New packaging and clear product naming
New product offerings:
1. NSF certified organic Deodorants formulated especially for pregnancy and breastfeeding (which means they are perfect for sensitive people)
2. Baby Face Organic Nose & Cheek Balm for drooly chins and drippy noses
3. Organic Raspberry Leaf Pregnancy Tea
About Earth Mama® Organics
Earth Mama makes effective, organic and natural herbal care for the whole journey of motherhood: pregnancy, postpartum, breastfeeding, baby care or even the loss of a baby. From the positive test to the big push, from the first latch to the thousandth diaper, Earth Mama effectively supports the miraculous wonders and common indignities of motherhood with effective herbal care. Trusted by doctors, midwives, neonatal intensive care units, lactation consultants and mamas worldwide, Earth Mama combines generations of women's wisdom with traditional plant remedies to formulate certified organic herbal tea, soaps, balms, lotions, soothing sprays, and the first Non-GMO Project Verified nipple cream. We've been safely nurturing mamas this way since 2002. If it doesn't measure up to Mama's standards, it doesn't leave the building. That's Mama's Promise®.