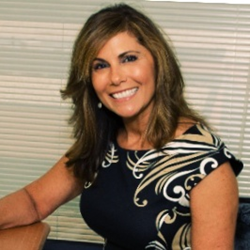 BALTIMORE (PRWEB) October 23, 2017
De Novo, a leader in national and international service of process, announces today its certification by The Minority and Women's Business Opportunity Office (WBOO) as a Women's Business Enterprise and Minority Business Enterprise.
"These certifications open up federal, state and local opportunities for our company and helps forward our mission as a organization that welcomes diversity. The certifications provide De Novo with opportunities that we would not have otherwise be able to compete for." said Susan V. Boone, Esq., President, De Novo.
About De Novo
Led by an attorney of over thirty years and headquartered in Baltimore, Maryland, De Novo Attorney Services, Inc. is a privately held, multinational process serving company that teams experience with advanced technology and unmatched client service.
For more information visit http://www.denovoattorneyservices.com.
About The Growth Coach of Greater Baltimore:
http://www.growthcoachgreaterbaltimore.com
The Growth Coach of Greater Baltimore is a leading provider of Business & Executive Coaching, and Consulting & Sales Training. Programs assist companies with business process efficiency, and improve visibility, accountability, long range planning, and business development strategies. The Growth Coach of Greater Baltimore's flagship program, Strategic Mindset, combines Business Strategy and Planning, Team Development, Marketing, Business Development assistance, and advisory services.