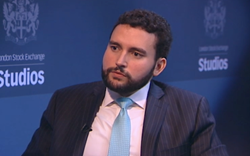 This latest upgrade to OBDx will enable us to provide a truly seamless banking experience for our clients, further enhancing our customer service focused banking model; one that is closer to our end vision of true full-service banking versus the traditional self-service based model
(PRWEB UK) 24 October 2017
Luis Rivera at Pilatus Bank believes peoples' financial requirements are complex, and trying to fit all their banking needs into a one-size-fits all solution is not the answer. Instead, what is needed is harmonization of technology and human interaction to provide real convenience and customer service to clients. He explains, "We are seeking the perfect combination of client-banker human interaction supplemented by a convenient digital experience that puts the client in full control. While our competitors focus on adding the latest widget to a cliché banking app in a furtive effort to push the administrative nuisance of banking to the customer, we are instead focused on leveraging technology to minimize or eliminate the administrative and self-service banking model being pushed by our banking counterparts." Pilatus Bank is set to broaden its digital private banking services and further enhance the already strong client/banker interactions through its strong partnership with Oracle.
Any business model with potential to "disrupt" the industry must be agile enough to keep up with the latest technologies in order to meet the rapidly changing demands of their customers. Modern and challenger banks have a tremendous opportunity to take advantage of the latest technologies and standards-based frameworks with agility and flexibility uncommon in the traditional banking industry.
Pilatus Bank has adopted the latest offering of Oracle's banking solution FLEXCUBE Oracle Banking Digital Experience (OBDx) as part of their continuous investments in IT. Rivera explains, "This latest upgrade to OBDx will enable us to provide a truly seamless banking experience for our clients, further enhancing our customer service focused banking model; one that is closer to our end vision of true full-service banking versus the traditional self-service based model." He elaborates further, "It is truly about humanizing the banking experience in an honest effort to build trust and really Know Your Customer(KYC) – an experience which cannot be replaced solely by machines." The importance of relationships between the private bankers and their customers is central to the business of private banking. Rivera adds, "Know Your Customer goes beyond satisfying a checklist."
As first movers to Oracle's latest OBDx offering, Pilatus Bank expects to further expand and improve upon their clients' holistic banking experience. Rivera explains the benefits of this exciting move; "Not only does this upgrade enable us to quickly respond to our customers shifting expectations and integrate the best and latest fintech features into our technology platform, but it also provides the highest level of performance, flexibility, security, and scalability that you would expect from a modern private bank. This new offering is complimentary to Pilatus' bespoke and personal approach to private banking."
Luis Rivera concludes with this final thought, "Our goal is to improve and extend the private banking model to the mass affluent. Banks today must build their IT infrastructure to cater for constant creativity and innovation."
About Pilatus Bank
Pilatus Bank is a leading European bank that specializes in providing private and commercial banking services to high net-worth and affluent individuals. Pilatus Bank, located on 4 Old Park Lane, W1K 1QW in London, is mainly focused on offering its private banking services through its proprietary technology platform in order to make private banking more accessible and scalable. The Bank's simple and convenient solution has been a hallmark of transformation and quality of service.