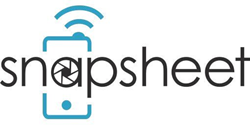 Chicago, IL (PRWEB) October 25, 2017
Snapsheet, the industry-leading provider of virtual claims technology for the personal and commercial insurance marketplace, was named a Top 100 Digital Company by Built in Chicago. Snapsheet was added to the annual list for its significant local presence and recent growth.
Built In Chicago evaluates Chicago-based companies based on the number of local, full-time employees as of Sept. 1, 2017 for its annual ranking. The top 100 digital companies employ more than 40,000 people in the city.
"We're honored to be included on Built In Chicago's list of the top 100 tech employers," said Brad Weisberg, CEO and founder of Snapsheet. "We're constantly striving to create the best place to work possible, and our Chicago office is a great representation of our culture. We have a lot going on at Snapsheet, and we look forward to our continued growth and bringing in more Chicago talent."
In the last year, Snapsheet raised $27 million in funding and hired more than 200 employees. The company's growth rate was 100 percent year-over-year from 2013 to 2016. Snapsheet recently signed a lease for a new office space at 1 N. Dearborn to accommodate the influx of new hires throughout 2017 and expected hires over the next year.
"Snapsheet is a great place to work and we can attribute our strong local presence to our talented employees who continue to innovate in this space, put the customer experience first and who are committed to raising the bar of excellence," said Sarah Doll, Snapsheet's chief people officer. "Our inclusion on this ranking is exciting, and we owe it to our employees who make Snapsheet one of Chicago's best."
For more information about careers at Snapsheet, please visit http://www.snapsheetapp.com/.
About Snapsheet
Snapsheet is the pioneering provider of virtual claims technology to personal and commercial auto insurance carriers. The Chicago-based company services major auto insurance carriers through Snapsheet's Virtual Insurance Claims Exchange platform, improving the estimation process for auto repairs from virtual photo submission to final repairs and payment. For more information, visit http://www.snapsheetapp.com/.