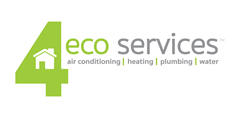 KANSAS CITY, Mo. (PRWEB) November 01, 2017
4 Eco Services, Kansas City's leader in sustainable plumbing, HVAC service and repair, and whole home water filtration services provides new insight into their "President's Guarantee" – a direct connection to management for customers.
Jeremy Prevost, 4 Eco Services CEO notes that he shares his direct cell phone number with all of the company's clients to insure everyone has a direct line to voice any concern they may have at any time.
"We are proud of the work and service we do in our Kansas City community," comments Prevost.
Prevost continues, "4 Eco Services operates with a high level of integrity and has nothing to hide. We always want to make sure customers have a direct line to top management, that's why my personal cell phone number is on all of our invoices."
4 Eco Services notes that the organization's industry leading customer service starts from the "top down." All client concerns are handled in real time, no waiting. 4 Eco Services' "5 Minute Concern Policy" aims to address and take care of each customer concern in under 5 minutes.
Ian Williams, 4 Eco Services General Manager, states that the company's efforts on complete customer satisfaction reflect highly on employee morale and insure a high level of customer retention.
"All of our employees are proud to be affiliated with a company with such strong customer service," says Williams.
Visit http://www.4ecoservices.com for more information.
Visit 4 Eco Services on Facebook
About 4 Eco Services:
4 Eco Services provides environmentally conscious residential plumbing and HVAC service, repair, and installation, as well as whole home central water filtration within the Kansas City area markets. Our licensed technicians are available all hours of the day, seven days a week. With an expansive knowledge of home maintenance, we provide the highest level of service for the best value.